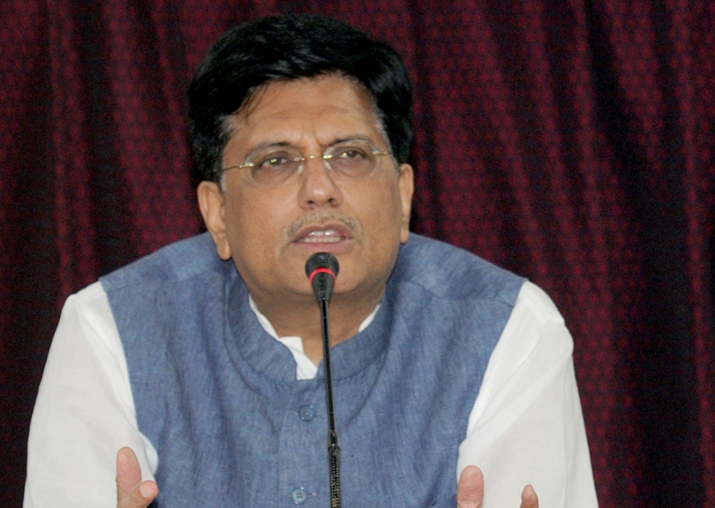 Senior BJP leader and Union Minister Piyush Goyal on Wednesday said that the Indian economy is the fastest growing in the world and some "uncertainty" is bound to occur when "transformative" measures like demonetisation and the GST are taken. 
Goyal, who has often articulated the party's view on economy, said that the government would not flinch due to some criticism and  "stay the course" as it works to transform the economy. 
"There is bound to be some uncertainty when some transformative changes are made. It (economy) may take some amount of time to absorb these changes but this will pass. Challenges come but we will stay the course. The government is steadfast in its resolve to end black money and corruption. It won't flinch due to some criticism," he said. 
To a question if the government is considering stimulus package to perk up economy, he said it is "too early to walk down that road" and the focus right now is on the GST.
Some "good" announcements related to issues like export may be made following the GST council meeting on October 6, he said. 
Goyal also rejected criticism of demonetisation, claiming it that it ticked all the boxes and sent out the message that the government means business when it comes to curbing black money and corruption. 
Never before, he said, India has been such a "pivot" to the world economy as it has been since the Modi government took over in 2014 and it has focused on structural reforms and welfare measures to help the poor. "It has been the fastest growing big economy in the last three years."
The government, he said, is working overtime to provide power to all households by 2018, house and toilets by 2022 and cited several measures to highlight its focus on improving the poor's lifestyle. 
"It we have to raise sky scrappers, then its foundation has to be strong. And for that we have to dig deep which may bring out some dirt," Goyal said to defend measures like demonetisation and benami law among others. 
A lot of criticism directed at the government on forums like social media has come from people who have been forced to comply with rules due to this government's decisions, he said. 
With PTI Inputs