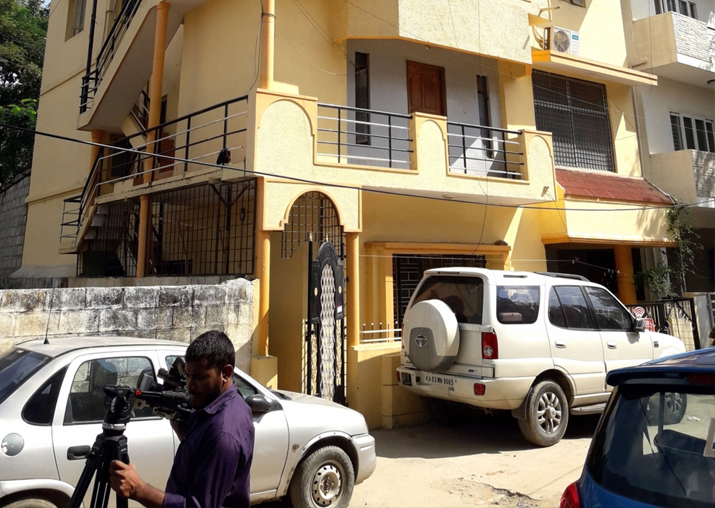 Income Tax (I-T) officials on Thursday raided 187 locations belonging to relatives of jailed AIADMK leader VK Sasikala, her nephew TTV Dinakaran and organisations connected to them in several cities, said a senior IT official.
Ten groups of IT officials were involved in the "search exercise taking place across Tamil Nadu, Bengaluru, Hyderabad, Delhi and other places" which began at 6 am, an I-T official, who did not want to be identified, said.
Among the places raided were the residence of M Natarajan, Sasikala's husband, in Thanjavur, Kodanad Tea Estate belonging to late Tamil Nadu CM J Jayalalithaa, Jazz Cinemas, Midas Distilleries, Sharada Paper and Boards, Senthil Group of Companies, Nilgiri Furniture in Coimbatore, Jaya TV and Namadhu MGR.
The official said the search is in connection with unexplained routing of cash post-demonetisation through shell companies connected to Sasikala and Dinakaran, adding that the I-T department will look at routing of funds within India and there are other agencies looking at routing of funds outside India.
Jaya TV, a satellite channel, and Namadhu MGR, a Tamil daily, which is the mouthpiece of the AIADMK, are now under the management control of the Sasikala faction.
Prior to the death of Jayalalithaa, both showcased the achievements of the AIADMK and its state. However, after the party broke into three factions -- that of Chief Minister K Palaniswami, of former Chief Minister O Panneerselvam (who later became Deputy Chief Minister after merging his faction with Palaniswami's), and of Sasikala and Dinakaran, they highlighted only the Sasikala-Dinakaran faction.
Panneerselvam, after becoming Deputy Chief Minister, demanded takeover of the two media by the ruling faction.
In his response, Dinakaran dubbed the I-T raids politically motivated and said he will not be frightened by such actions of the Central government.
He asserted that even if "he is arrested and jailed for 20 years, he will come out and serve the state at 74 years of age".
Queried about the I-T raids, DMK working president MK Stalin said there are no answers to the questions raised on the action taken on the raids conducted by I-T department at AIADMK leaders and other organisations earlier.