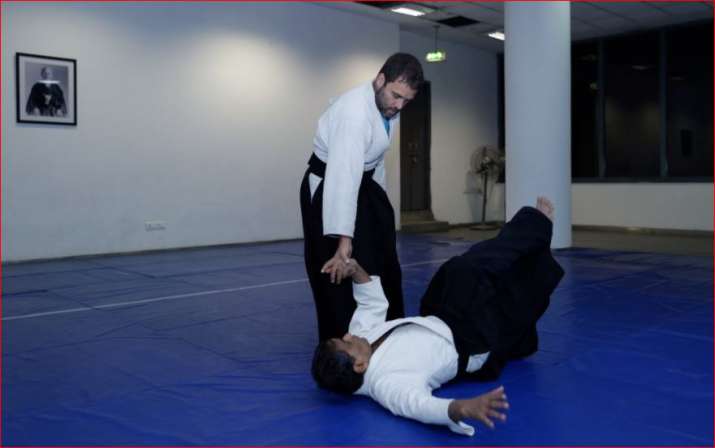 As promised by Rahul Gandhi at an even last Thursday, the Congress party today shared the photographs of its vice president in which he is seen practicing Aikido, the Japanese martial art. 
Answering a question by the renowned boxer Vijender Singh at the annual meet of the PHD Chamber of Commerce, Rahul Gandhi had revealed that he was a black belt in Aikido.
Vijender, the Olympics bronze medallist, had pointed out that he was yet to see a politician engaging in sports although he had seen MPs and MLAs cut ribbons at events.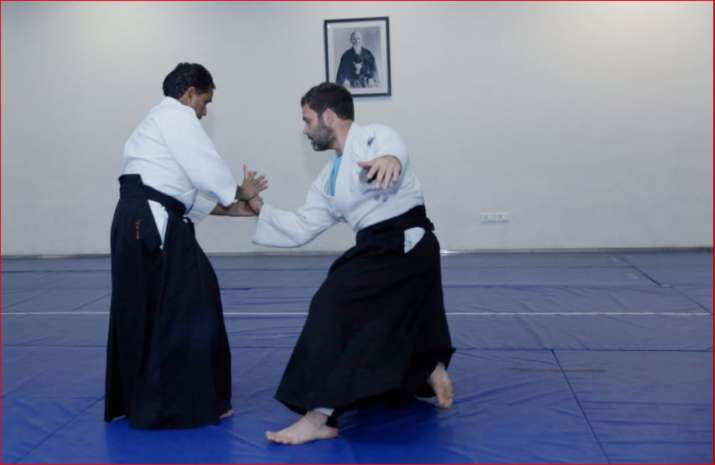 Responding to Vijender's observations, Rahul said, "I do exercise -- running, swimming. I am a black belt in Aikido. I keep doing (sports) but I do not talk about it publicly. But in my life, sports has been, is, and will be, very necessary."
When Vijender suggested him to put up a video of his Aikido practice to inspire people,  Rahul promised that he will share either a video or photographs.
The Congress party today retweeted the photographs of Rahul Gandhi practicing Aikido with his instructor Sensei Kar which was shared on the micro-blogging site by a user with Twitter handle @bharad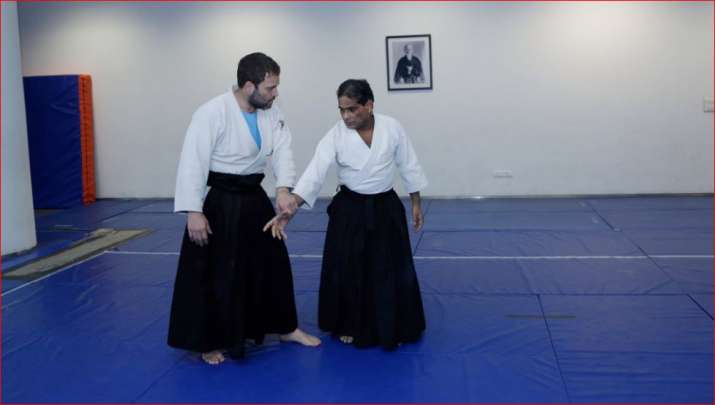 In the photographs, Rahul is seen wearing keikogi, the traditional Aikido uniform, with a black obi (black belt) around his waist. 
Rahul shows off his Aikido moves in these photographs and in one of the frames, he  is also seen as tossing his instructor.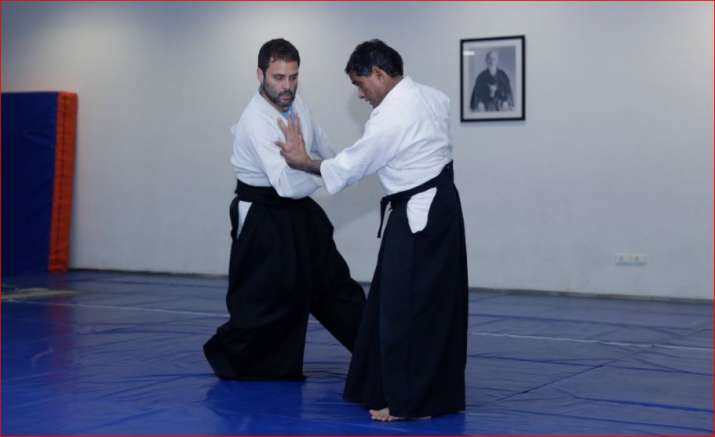 Aikido is one of the most widely practised budo, or martial way, in the world. It is a representation of centuries of Japanese martial knowledge. Aikido was founded by Morihei Ueshiba in the early 20th century following his own extensive study of various armed and unarmed martial systems.