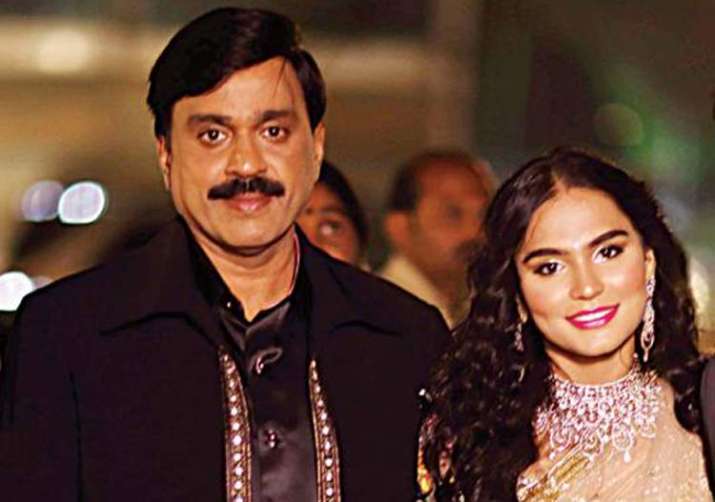 Former Karnataka minister Janardhana Reddy, who was recently in news for spending crores of rupees on his daughter's lavish wedding, had laundered Rs 100 crore with the help of a Karnataka Administrative Service (KAS) officer, the driver of the official has alleged in his suicide note. 
Ramesh Gowda, the driver of Special Land Acquisition officer Bheema Nayak, committed suicide yesterday. The suicide note he left alleges that the officer was paid a 20 per cent commission by Reddy for converting his black money into white. Gowda said that his life was in danger because he knew of the details of the conspiracy and alleged mental torture by the mining baron.
Gowda alleged in his note that he received constant death threats, because of which he was committing suicide.
A police case has been filed and Nayak has been charged with abetment to suicide. Another driver working for the official has also been named in the case.
Responding to the reports, former Chief Minister BS Yeddyurappa, under whom Reddy served as minister, said, "I don't know about it, the details of this. Once inquiry is made truth will come out on it's own."
Reddy, a mining baron and an influential BJP leader, reportedly spent over Rs 100 crore at his daughter's wedding with ceremonies held against the backdrop of lavish settings at the time people across the country are reeling under cash crunch after demonetisation of high value currencies.
It is said about 50,000 people had been invited for the wedding and people were also ferried from Reddy's bastion, mine-rich Bellary.
Days after the opulent wedding, Income Tax department raided the office of his mining company in Bellary. 
The department also conducted surveys in Bangalore and Hyderabad on service providers engaged for wedding of Reddy's daughter, reports said. 
Reddy spent nearly four years in jail in connection with illegal mining cases.
He is facing several criminal cases and was lodged in a jail in Andhra Pradesh after he was arrested on September 5, 2011 from Bellary and brought to Hyderabad. The Supreme Court had granted him bail on January 20 last year. 
Reddy was arrested last year by Karnataka Lokayukta Special Investigation Team in connection with an illegal mining case allegedly involving his company.