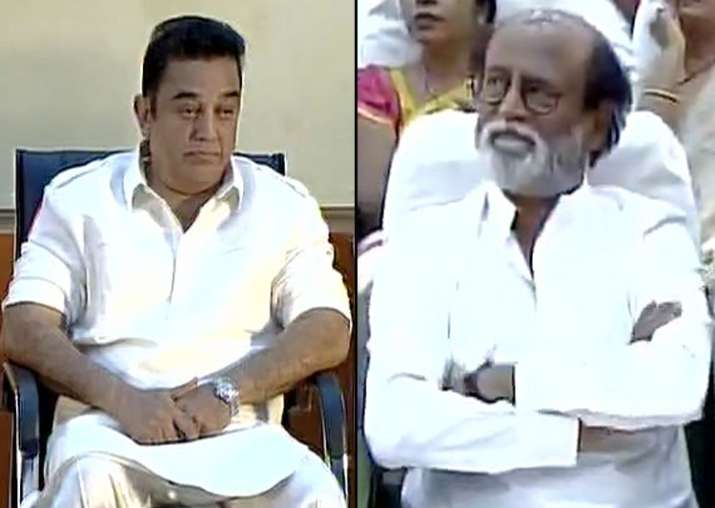 Amid speculation over Tamil superstar Rajinikanth's foray into politics and his contemporary Kamal Haasan's frequent political statements against ruling AIADMK in Tamil Nadu, both actors today joined a political event hosted by Opposition DMK in Chennai. The DMK is today celebrating the 75th anniversary of its mouthpiece Murasoli and an event organised on the occasion was graced by the two leading stars of the Indian film industry. 
The two-day celebration is being held in Chennai. According to media reports, Kamal Haasan is expected to speak at the ceremony. 
His presence at an event hosted by the principal opposition party holds significance because he has been very vocal recently in targeting the ruling AIADMK over charges of corruption. Last month, he asked his fans to use social media to lodge complaints about corruption. 
The opposition parties, including DMK, have backed Haasan and urged the government to respond to his charges of corruption rather than 'targeting' him.
On the other hand, superstar Rajinikanth has hinted that he may take a plunge in politics. In May, the actor had urged his fans to "prepare for war" possibly implying that he may join politics.
The actor is considered close to Prime Minister Narendra Modi and it is speculated that he may form a new political party with the support of the BJP. However, the BJP may not like the idea of his presence at an event hosted by the DMK which is leading the fight against saffron outfit in Tamil Nadu.