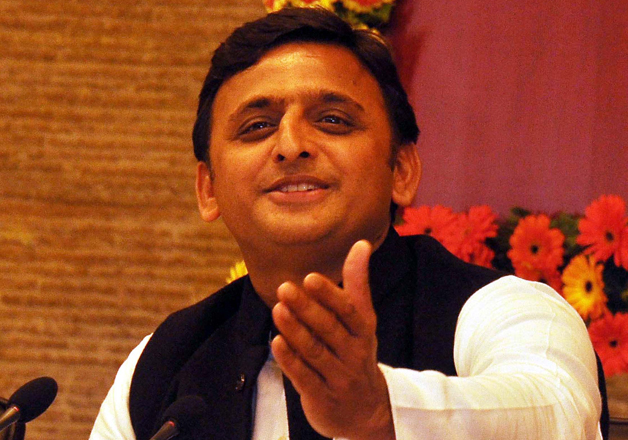 Playing the caste card ahead of the crucial Assembly polls slated for early next year, the Uttar Pradesh government today approved a proposal to shift 17 Other Backward Class (OBC) castes to the Scheduled Caste category. 
The decision, taken at a Cabinet meet chaired by CM Akhilesh Yadav in Lucknow, comes barely 11 hours before the imposition of the Model Code of Conduct in the state.
The Uttar Pradesh government has sent the proposal to the central government for clearance. The sub-castes proposed to be included in the SC list primarily consists of the most backward castes (MBCs) within the OBCs.
The castes that will be included in the SC list include - Kahar, Kashyap, Kewat, Nishad, Bind, Bhar, Prajapati, Rajbhar, Batham, Gaur, Tura, Majhi, Mallah, Kumhar, Dheemar and Machua. 
Speaking to the media in Lucknow, Yadav said that his government has done a lot of work for the poor and will continue doing so if voted to power again.
This will be Akhilesh Yadav's third attempt to get these OBC castes included in the Scheduled Caste category. In 2005, the Akhilesh Yadav goverment had made amendments in the UP Public Services Act, 1994, in order to include 17 OBC's in the SC list. However, the High Court scrapped the decision saying such a move could only be carried out by the central government. 
A proposal in this regard was also sent to the central government in 2013 but was refused. 
The decision is seen as another attempt to lure the electorate ahead of the polls. On Tuesday, the Chief Minister had inaugurated 300 development projects worth Rs 60,000 crore in just four hours.
It is a well know fact that politics in Uttar Pradesh is dominated by caste factor and it plays a vital role in deciding the fate of political parties in elections. 
Uttar Pradesh, the most populous state in the country, has 45 per cent OBC population and 21 per cent SC. Muslims comprise 19 per cent of the total population.
Earlier this month, the central government had included 15 new castes in the central list of Other Backward Classes (OBCs). According to the notification issued by the government, the 15 castes included Gadheri/itafarosh in Bihar, Jhora in Jharkhand and Labana in Jammu and Kashmir.