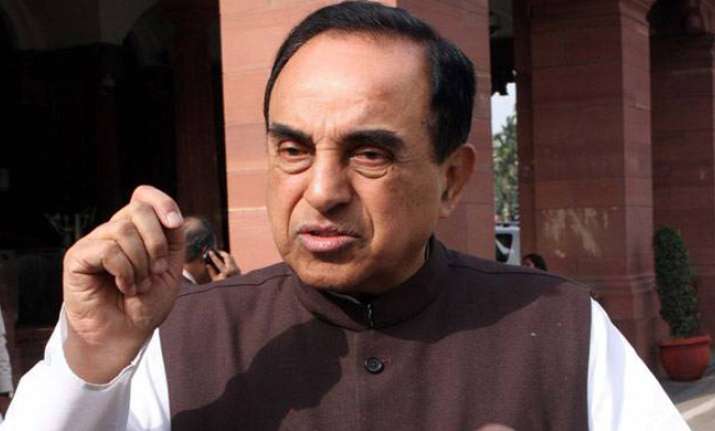 Senior BJP leader Subramanian Swamy has said that if India goes to war with Pakistan again, it should dismember the western neighbour in such a way that at least four new countries are created out of it.
"Next time, unlike 1971, we should deliver such a blow to Pakistan that at least  four countries are created , and all that Pakistan will be left with is west Punjab," Swamy told media persons on Wednesday.
Referring to the reports of civilians being killed in the cross-border shelling along LoC, Swamy said that after surgical strikes, Pakistan is desperate to prove that it is militarily more powerful compared to India. 
Predicting the imminent downfall of the Nawaz Sharif government, Swamy said that Pakistan will soon get a Prime Minister who will be selected by the Pakistani Army. 
"As I said, Nawaz Sharif is on his way out and he will have to step down soon. Once he steps down, the Pakistan Army will appoint a dummy Prime Minister and after that it will literally take over the reins of the country," he added.