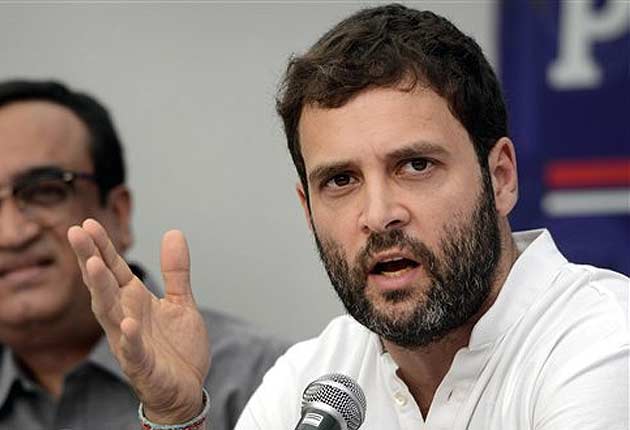 Congress vice-president Rahul Gandhi today took a jibe at Prime Minister Narendra Modi for his absence during debates on 'demonetisation' in the Parliament.  
Referring to PM Modi's address at Coldplay concert on Saturday, Rahul sarcastically said that the PM has time to attend 'pop concerts' but not Parliament. 
 "Prime Minister Narendra Modi can speak on TV, pop concerts, then why not in Parliament," Rahul Gandhi said.
Meanwhile, Opposition parties stalled proceedings in Rajya Sabha for the fourth consecutive day today demanding Rs 10 lakh compensation to the kin of each of the 70 persons who lost their lives post demonetisation and the presence of Prime Minister Narendra Modi during the debate on the issue.
Demanding the Prime Minister's presence in the house, BSP supremo Mayawati said "He should come and listen to the pain people have faced because of his decision."
Leader of the Opposition Ghulam Nabi Azad said that the opposition is ready for discussion on 'demonetisation' but the Prime Minister should come to the House first.