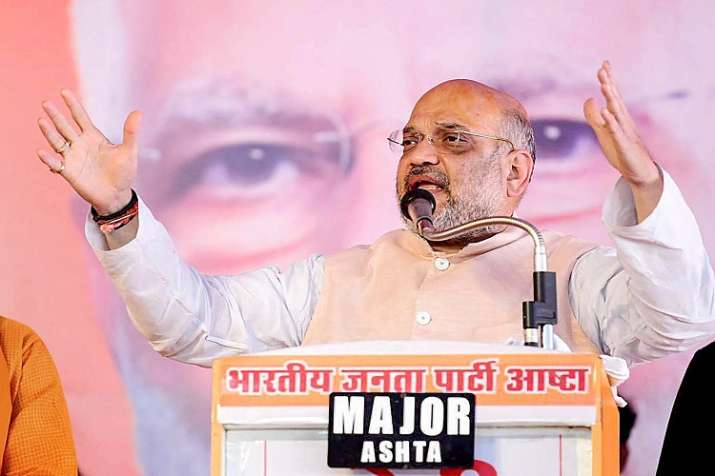 Bharatiya Janata Party (BJP) president Amit Shah, on Tuesday, mentioned about Lord Ram at a rally in West Bengal. 
"If Lord Ram's name is not taken in India, will it be chanted in Pakistan," said BJP chief Amit Shah at the rally in Mamata Banerjee's home turf.
Amit Shah also alleged that West Bengal CM is misusing funds that are being granted by the Centre. 
"Centre granted Rs 4,24,800 crore to West Bengal in five years, but the fund has gone to the syndicates, instead," he said.
"Election in West Bengal is for restoring democracy in the state, where BJP will win more than 23 seats," BJP chief added.
It is pertinent to mention here that out of seven phases, polling is over in five phases for the Lok Sabha election 2019. 
To constitute the 17th Lok Sabha, the general election is currently being held in seven phases from 11 April to 19 May 2019. On 23 May, the counting of votes will be conducted and on the same day the results will be declared.
With the general election, Legislative Assembly elections in the states of Andhra Pradesh, Arunachal Pradesh, Odisha and Sikkim are being held simultaneously.
WATCH VIDEO: