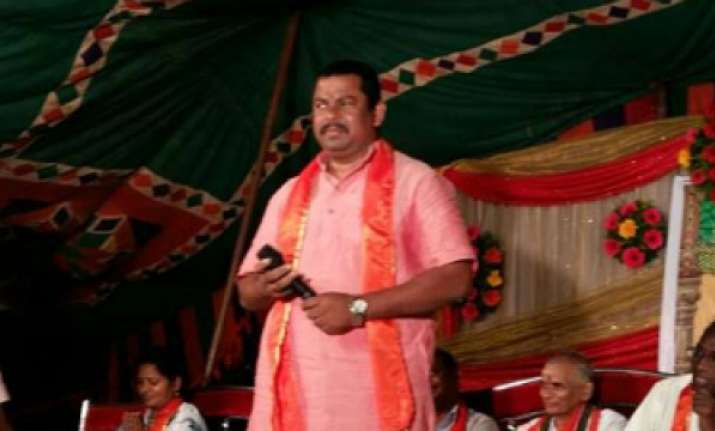 Panaji: In a statement that can generate fresh controversy, a BJP MLA from Telangana has said that if beef is not banned in his state then both the TRS government and the "beef-eaters" will cease to exist.
Addressing a press conference organised by the Hindu Janajagruti Samiti here, Telangana BJP legislator T. Raja Singh Lodh also threatened to torch slaughter houses, where, he alleged, cows were being illegally slaughtered in his state, if the Telangana Rashtriya Samiti government does not close them down.
"Whether it's Akbaruddin Owaisi or Owaisuddin Owaisi or MIM (Majlis-e-Ittehadul Muslimeen)and TRS government, I am asking them to stop eating beef and shut down slaughter houses or in the times to come, both the government as well as beef-eaters will cease to exist," Lodh said.
"On the one hand our chief minister (K. Chandrasekhara Rao) worships cows and his son, who is also a minister, inaugurates slaughter houses. I request out chief minister to stop all illegal slaughter houses and illegal butchering of cows in government slaughter houses. If it is not stopped we will set fire to all these slaughter houses," Lodh said.
He also said that BJP national president Amit Shah is committed to banning cow slaughter in all states ruled by the BJP, but expressed disappointment that despite there being a BJP government in Goa, cow slaughter was not banned and called it a "shame".
Incidentally, cow slaughter is legally banned in Goa and only slaughter of old and economically unviable oxen and buffaloes is permitted.
(With IANS inputs)