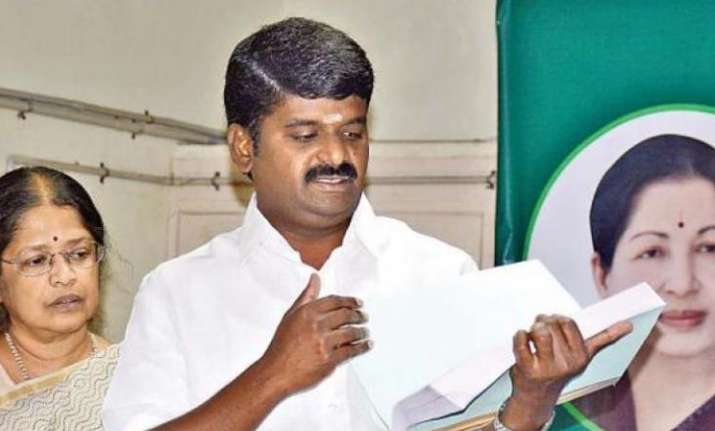 The Income Tax department on Friday summoned Tamil Nadu Health Minister C Vijayabaskar, actor-politician R Sarathkumar and educationist Geethalakshmi for questioning in connection with the raids carried out earlier this month.
The duo has been asked to present themselves before the I-T sleuth on April 17 here.
The tax officials had carried out raids at nearly 50 locations including the residence and offices belonging to Minister. The raids were conducted following allegations that he was involved in cash distribution to voters in RK Nagar constituency ahead of by-polls.
Vijayabaskar affirmed the receipt of the summons.
"I have received the summons. I am a law-abiding citizen. So, tomorrow (Monday) morning, I will definitely be in the I-T office and give my full cooperation," he said.
Defending himself, Vijayabaskar claimed that the raids was politically motivated.
"I was fully cooperating with the I-T officials. I showed all my documents and they were unable to find anything. They were threatening me. My children wanted to go to the school, but they were not allowed. This is politically motivated. The I-T department is harassing me," he said.
All the three have been separately questioned by the I-T sleuths since Monday. 
The searches on the premises of an associate of the minister last week allegedly revealed routing of Rs 89 crore for "distribution among voters" in the RK Nagar Assembly constituency where by-election was due on April 12. 
The Election Commission had, however, cancelled the by-poll over allegations of use of money.