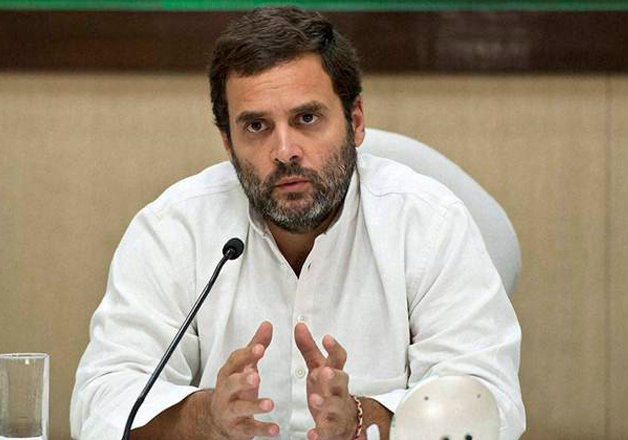 Congress vice-president Rahul Gandhi today said that the amendments in income tax rules were aimed at helping people with black money.
Speaking to reporters outside the Parliament here today, Rahul accused the BJP-led NDA government of helping black money hoarders and said that 'half of the unaccounted cash will now be returned to them'.
"The government has given back 50 per cent of the black money to thieves," he said.
The Taxation Laws (2nd Amendment) Bill was passed by the Lok Sabha yesterday, providing a window to legalise black money after paying tax on the amount post-demonetisation. As per the Bill, those who disclose black money to banks will have to pay 50 per cent tax, including surcharge and penalty. 
When asked about the walkout by the opposition MPs in the Lok Sabha, Rahul said, "There is a practice in Parliament that whenever someone dies we respect them. This is for the first time that there was no such obituary offered for those soldiers who had died (in Nagrota attack). So the Opposition walked out." 
Opposition members walked out of the Lok Sabha as their demand for an obituary reference on the soldiers who died in the terror attack on army camp in Jammu was rejected by the Speaker on the grounds that final details were yet to emerge. 
Countering Rahul's charges, Information and Broadcasting Minister M Venkaiah Naidu said, "It is unfortunate that Congress is doing politics over the issue involving defence of the country." 
"The Speaker informed that combing operations are underway in Nagrota. Once operations are over, tribute will be paid in the House to the soldiers," he added. 
Combing operations are still underway at the army camp in Nagrota of Jammu and Kashmir where seven defence personnel were killed in a terror attack.