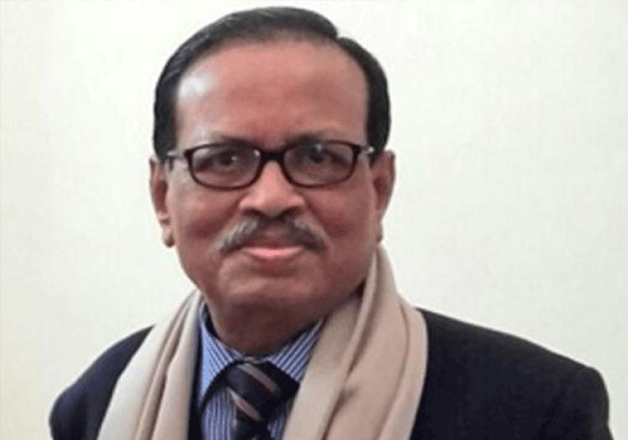 Outgoing Arunachal Pradesh governor JP Rajkhowa today asserted that he had not recommended imposition of President's rule in the state in January this year.
In his farewell message to the people of Arunachal Pradesh, Rajkhowa clarified that it was union cabinet chaired by Prime Minister Narendra Modi which recommended imposition of the President Rule in the state under Article 356 of the constitution.
"I would like to make it clear that President's Rule was not imposed on the governor's report only. On recommendation of the Prime Minister and the Union Cabinet chaired by him and only after proper assessment and due application of mind, the President decides under Article 356 of the Constitution, on imposition of his Rule, " Rajkhowa said.
Rajkhowa, in his farewell message, insisted that he never recommended the imposition of the President's Rule in the state.
"I would like to make it absolutely clear - so that there is no misunderstanding about me being anti-democratic, which some quarters have been alleging. I had never recommended that the President's Rule should be imposed in the state of Arunachal Pradesh on January 26," he said.
"I would not like to pass any comment on the circumstances leading to the imposition of President's Rule on the Republic Day 2016 and its subsequent revocation by a promulgation of the President of India on February 19, 2016, as the entire matter on the constitutional validity or otherwise of the President's Rule is yet to be decided by the five-member constitutional bench of the Supreme Court of India, which is yet to pass its judgement and order on a civil application filed by some parties," Rajkhowa added.
Justifying his stand during the period as a Governor, Rajkhowa said that the Supreme Court in many cases in the past had issued instructions to take action against governors but not in his case.
"However, in the present case, the Supreme Court had not passed such strictures on the Governor or any disparaging remarks on me," he said adding that the five-judge bench has neither questioned the bonafides of the Governor nor questioned his actions on grounds of malafide and has not indicted him of being biased or partial in favour of any political party."
President Pranab Mukherjee, in an order issued on Monday, directed that Rajkhowa shall cease to hold the office of the governor of Arunachal Pradesh and appointed Meghalaya Governor V. Shanmuganathan to hold additional charge of the state for the time being.
Meanwhile, Shanmuganathan arrived in Itanagar on Tuesday and is likely to take charge on Wednesday. State Rural Development & Panchayat Raj Minister Tanga Byaling, Chief Secretary Shakuntala Gamlin and other senior officers received the Governor-designate on his arrival at Naharlagun helipad.
(With IANS inputs)