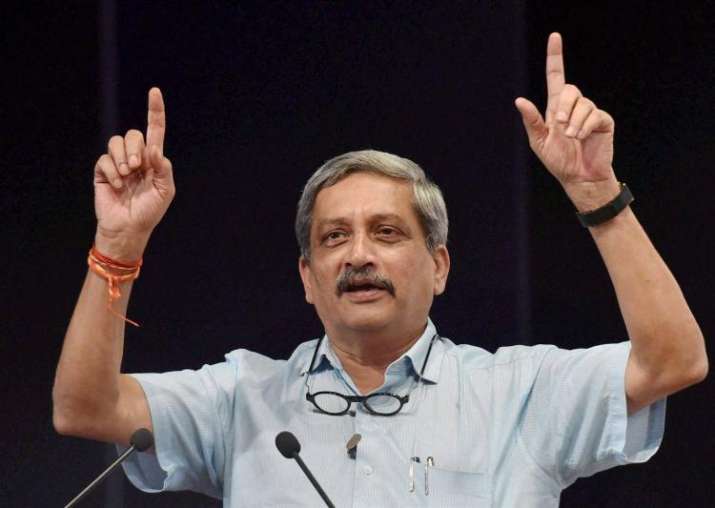 Defence Minister Manohar Parrikar today said that the opposition parties criticise his repeated visits to Goa because they are scared of him.
Parrikar also made it clear that he never keeps work pending in the Defence Ministry, except for these few days, when he is busy with the Goa election campaign.
"Possibly they are scared," Parrikar told media persons in Panaji.
"Do you have any complaint against the Defence Ministry in Delhi, where any paper, any file, any decision is pending except these eight days? These eight days because I am stuck here. Though I still communicate the important matters on telephone," Parrikar said.
"But have any important issues, political decisions stopped in Delhi because I am involved in Goa, Pune, Mumbai, Uttarakhand… I travel wherever the military stations are," he asked.