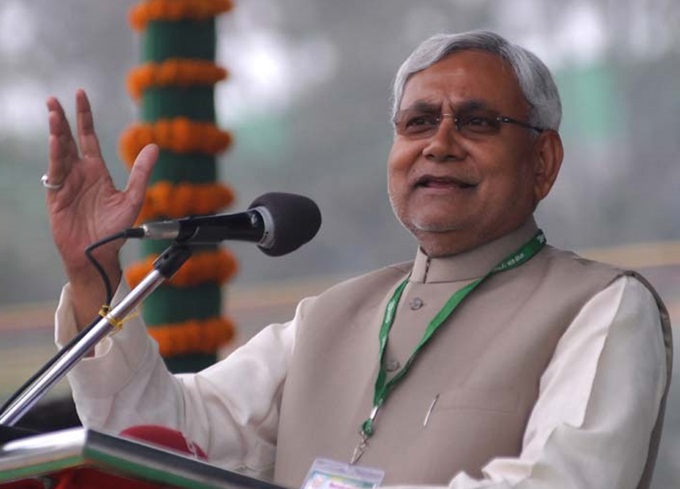 Hours after Prime Minister Narendra Modi faced flak from opposition parties, including TMC, Congress and others, for scrapping higher denomination notes without proper planning, Bihar Chief Minister Nitish Kumar, a fierce critic of the PM, openly came out in support of him and termed the note ban as correct.
While addressing a public gathering in Madhubani, Bihar, Nitish Kumar hailed PM Modi's decision and said: "I am in total favour of the ban".
"This move by the PM will put an end to fake currency," the CM added.
Nitish Kumar also advised PM Modi to now act against "benaami property" holders.
Madhubani: Bihar CM Nitish Kumar once again hails PM Modi's move of scrapping Rs 500/1000 notes, says in "I am in total favour of the ban" pic.twitter.com/DWMlIPeyfO

— ANI (@ANI) November 16, 2016
"After note ban, the central government should act against 'benaami property' holders as early as they can," he said.
Earlier today, Trinamool Congress supremo Mamata Banerjee found support from leaders of NDA constituent Shiv Sena, Akali Dal, AAP and NC today and marched to the Rashtrapati Bhavan against the government's decision to demonetise Rs 500 and Rs 1,000 notes.
The one-km long march started from Parliament House and ended at the Rashtrapati Bhawan where leaders met President Pranab Mukherjee and submitted a petition against the government's currency ban decision.
Earlier in Panaji, Modi urged the citizens to bear with him till December 30, saying "I will give you the India you desired". He stressed the need to go cashless and adopt plastic money.
Making a combative but emotional speech, he said he was ready to face the consequences of his moves as certain forces are "up against me" as their 70 years of loot was now in trouble as a result of demonetisation. "I know that (some) forces are up against me, they may not let me live, they may ruin me because their loot of 70 years is in trouble, but I am prepared," Modi said in the speech which saw him getting emotional a few times.
Hitting out at the erstwhile UPA government for not fighting corruption, Modi said: "those who were involved in the coal scam, 2G scam and other scams, now have to stand in queues to exchange Rs 4000".