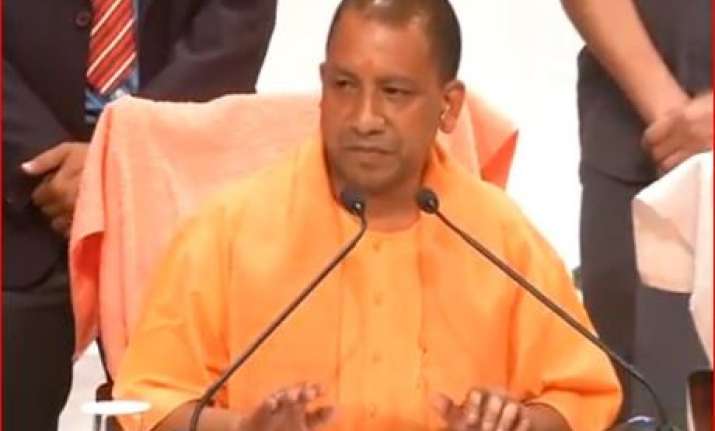 Stressing on the need to show equal respect to every religion, Uttar Pradesh Chief Minister Yogi Adityanath on Wednesday said that if he cannot stop people from offering namaz on the roads then he has no right to stop Janmashtamai celebrations at police stations in the state.
The UP Chief minister further said that every rule should apply to each and every section of the society.
"If I cannot put ban on people offering namaz on the roads then I have no right to stop Janmashtami celebrations at police stations…I have no right," Yogi Adityanath said.
The Uttar Pradesh Chief Minister made these remarks while speaking at an event in Lucknow. RSS Sah-Sarkaryavah Dattatreya Hosabale was also present on this occasion.
Referring to the recently concluded Kanwar Yatra, Yogi Adityanath said that when officers red-flagged the use of microphones, DJs and music systems during the yatra, he asked them to ensure that no sound emanates from any place of worship.
" I asked the administration to issue an order banning the use of microphones at every place. I also asked them to ensure that no sound comes out from the premises of any religious place.  I told them that if you can't do this then we will also not stop this…yatra will continue," the UP chief minister said.
"I asked if this was a kanwar yatra or a funeral procession. If they don't play music and drums, don't dance and sing, don't use the mike, how will it be a Kanwar Yatra," he added.
Yogi Adityanath further said that everyone has the right to celebrate festivals in the country. However, he warned against violating the law of the land as it will lead to confrontation.
"Celebrate Christmas. Offer namaz. Nobody will stop you. But if the law of the land is violated then it will create confrontation. That's why these issues were prominently raised by Deen dayal Upadhyay," he added.