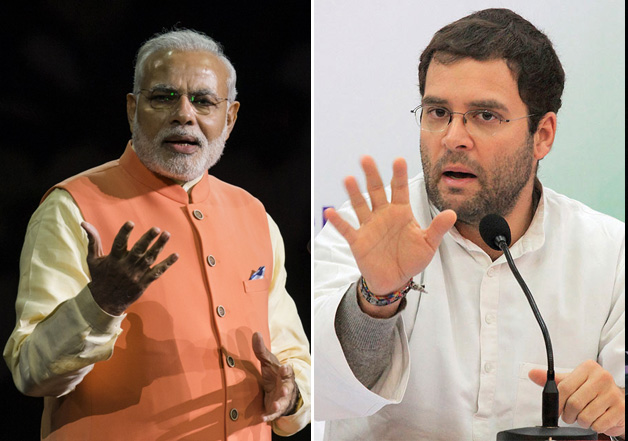 Congress vice-president Rahul Gandhi today alleged that the government is not allowing him to speak in Parliament because he has information of Prime Minister Narendra Modi's personal involvement in corruption relating to 'demonetisation'.
"We are pretty much unconditionally ready for a debate in Parliament. The government is not allowing me to speak. I have personal information about PM Modi's corruption. He is personally terrified. He cannot run away from the House," Rahul Gandhi said while talking to media persons along with a delegation of opposition party leaders at the Central Hall in Parliament.
After Parliament met today after a gap of four days, the Lok Sabha was once again adjourned for the day amid disruption by the opposition members over the alleged involvement of Union minister Kiren Rijiju in a corruption scandal.

 

The disruption came even as the government said that it was ready for a debate on demonetisation and indicated that PM Modi might speak in Lok Sabha on this issue. 
The Winter Session of Parliament, that began on November 16 and is scheduled to close Friday, has been a near wash-out with frequent disruptions over the government's demonetisation move. 
The opposition insisted on Prime Minister Narendra Modi's presence in the House throughout the debate but the government said that he will only intervene in the debate.
On Friday, when Rahul Gandhi was to speak in the Lok Sabha on demonetisation, the members from treasury benches disrupted the proceedings seeking apology from the opposition for disrupting the parliament for 16 days.