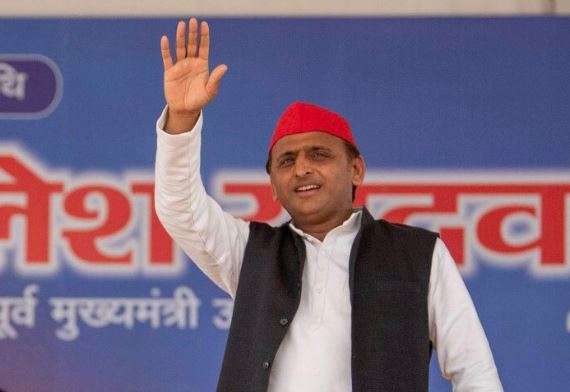 Commenting on Priyanka Gandhi Vadra's claim that the Congress party has fielded weak candidates to eat the BJP's vote share in Lok Sabha polls in Uttar Pradesh, Samajwadi Party president Akhilesh Yadav said he doesn't believe that the grand old party has fielded weak candidates anywhere.
"I don't believe that Congress has fielded weak candidates anywhere. No party does it. People are not with them," said Akhilesh Yadav in an interview to ANI.
On being asked if Mulayam Singh Yadav will be a PM candidate, Akhilesh Yadav said, "Our alliance wants to give India a new PM. Party will decide about the PM when final seat tally is out. It'll be good if Netaji gets the honour (to be PM) but I feel he is probably not in the prime ministerial race."
While further attacking the Congress party, Junior Yadav said, "There is no difference between the BJP and the Congress. Congress wants to benefit the BJP. Who taught the central agencies to intimidate Opposition leaders? BJP has learnt to misuse the ED, Central Bureau of Investigation and other agencies against leaders in opposition from the Congress."
Reacting to Rahul Gandhi's claim that the BJP controls the SP and the BSP, Akhilesh Yadav said, "No one controls us. We are political parties. It is the SP, BSP & RLD alliance in UP that is poised to give a setback to the ruling party. Our alliance will stop the bad policies of BJP."
The general election is currently being held in seven phases from 11 April to 19 May 2019 to constitute the 17th Lok Sabha. The counting of votes will be conducted on 23 May, and on the same day, the results will be declared.
Legislative Assembly elections in the states of Andhra Pradesh, Arunachal Pradesh, Odisha and Sikkim will be held simultaneously with the general election.
WATCH VIDEO: