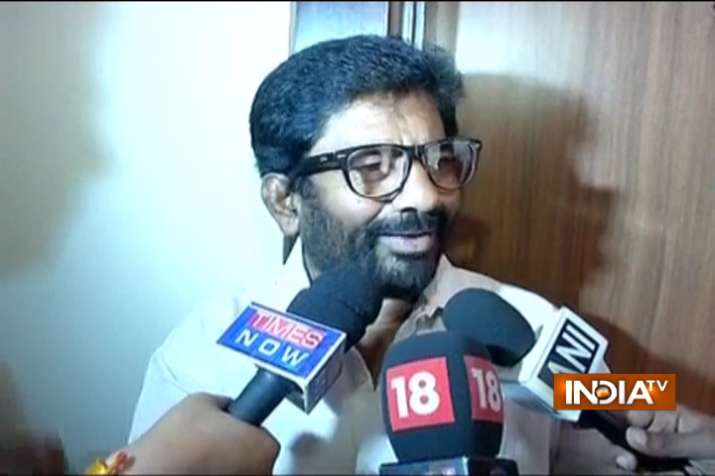 Shiv Sena MP Ravindra Gaikwad, who slapped an Air India employee with his slippers and attempted to throw him out of the aircraft , today refused to offer any apology over the incident saying it's the Air India staff who should apologise.
"I dare the Delhi police to arrest me...I will not apologize, he (Air India staff) should come to me and apologize," a defiant Ravindra Gaikward told media persons in New Delhi.
Targeting the Air India Staff, who he hit "25 times" with slippers on Thursday, Ravindra Gaikwad said that "a 60-year-old man must know how to behave."
#WATCH: Shiv Sena MP R.Gaikwad who assaulted AI Staff says, "won't apologise,not my mistake. Vo (victim) pehle maafi mange fir dekhenge." pic.twitter.com/T8IwCaNsmO

— ANI (@ANI) March 24, 2017
Gaikwad, the Osmanabad MP, also claimed that his party Shiv Sena stood with him on this issue. 
Earlier in the day, taking strong view of Gaikwad's conduct, the Federation of Indian Airlines (FIA), which has Jet Airways, IndiGo, SpiceJet and GoAir as its members, reportedly barred him from flying.
"The FIA will not allow the Sena MP to fly on its member carriers," PTI reported quoting its sources.  
According to an IANS report, Air india has also blacklisted Gaikwad from flying  with immediate effect.
" The order 'blacklisting him with immediate effect' has been issued, but the period and other details are not yet available," IANS reported quoting an Air India official.