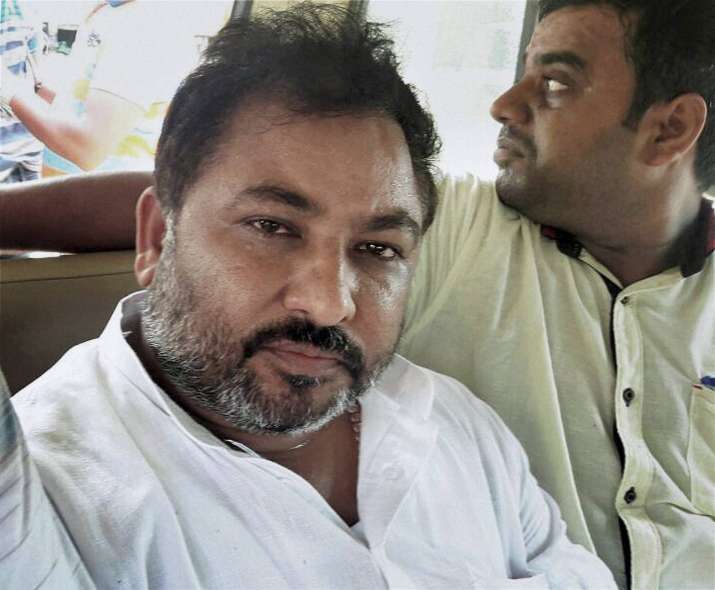 Behind the bars for making derogatory remarks against BSP chief Mayawati, the BJP leader Dayashankar Singh dared Uttar Pradesh chief minister Akhilesh Yadav to arrest BSP leader Naseemuddin Siddiqui for objectionable statements against his family.
The expelled leader asked Akhilesh Yadav to act against those who insulted his family. Siddiqui is accused of using foul language against Dayashankar's daughter and other family members.
"UP CM should take action against the people who have insulted my family. I dare Akhilesh Yadav to arrest Naseemuddin Siddiqui," Singh told the media after he was sent to 14-day judicial custody.
Earlier today, after being on the run for over a week, Dayashankar was arrested in Bihar's Buxar.
The former Uttar Pradesh BJP vice president was arrested in a joint operation led by state police departments of Uttar Pradesh and Bihar.
Singh was recently spotted at a Shiva temple in Jharkhand's Deoghar district.