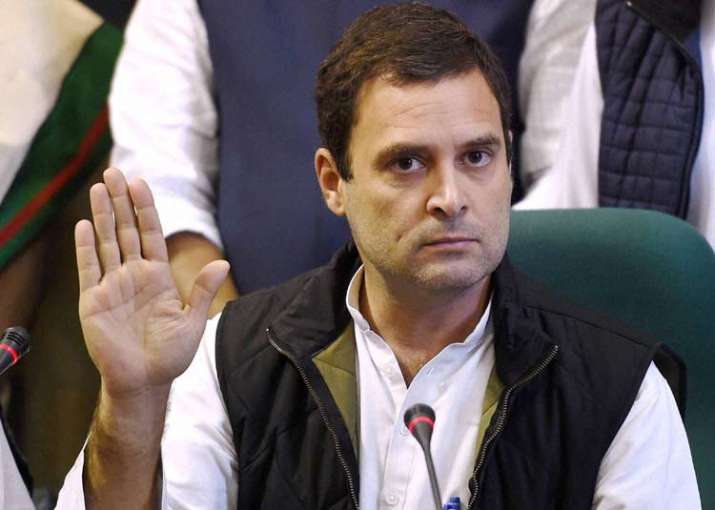 Blasting Rahul Gandhi for levelling allegations of 'personal corruption' against Prime Minister Narendra Modi, Madhya Pradesh Chief Minister Shivraj Singh Chouhan today said that nobody in this country takes the Congress vice-president seriously.

 

"I really feel sorry that nobody in this country takes Rahul Gandhi seriously. His statements are not serious and nobody trusts his words. So, how do you expect me to comment on his remarks," Chouhan said.
The Madhya Pradesh CM further said that Rahul Gandhi was making such allegations because he is pained to see people of this country rallying behind the Prime Minister in large numbers.
"As far as the Prime Minister is concerned, he is a 'yugapurush', 'nishkam karmayogi' and a patriot, and he never thinks of anything else except for the betterment of the country and welfare of the people. His personality is so enormous and his works are such that the entire nation is rallying behind him blindly, which is something that pains Rahul Gandhi a lot," Chouhan said.
"Rahul Gandhi finds it hard to believe how Modiji has become such a miracle and that is why he keeps on attacking him, though nobody takes him seriously and his comments are not worth answering. Modiji is Modiji," he added.
On Wednesday, Rahul Gandhi had alleged that the government was not allowing him to speak in Parliament because he had information of Prime Minister Narendra Modi's personal involvement in corruption relating to 'demonetisation'.
"We are pretty much unconditionally ready for a debate in Parliament. The government is not allowing me to speak. I have personal information about PM Modi's corruption. He is personally terrified. He cannot run away from the House," Rahul Gandhi said.