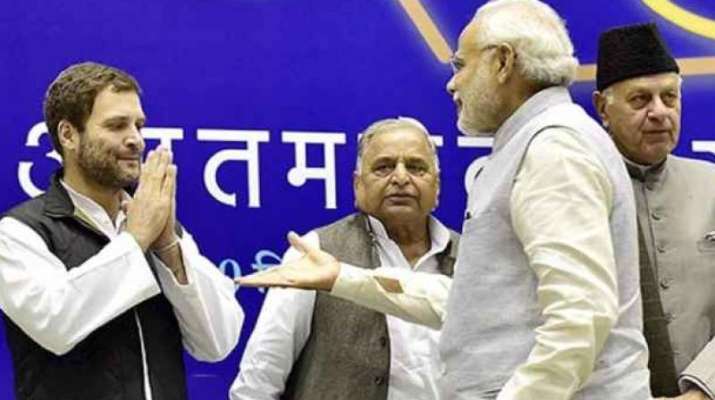 After Rahul Gandhi alleged that former Special Protection Group (SPG) chief Vivek Srivastava had to quit his job because he refused to accept a list of SPG officers handpicked by the Rashtriya Swayamsevak Sangh (RSS), the government has come out with a clarification and termed Congress president's allegation as "baseless".
"It has been reported in a section of the media that Rahul Gandhi, during an interaction at New Delhi on Saturday (Sept 22), had commented that the SPG Chief appointed by the Prime Minister Narendra Modi had to quit because he refused to accept a list of SPG officers handpicked by the RSS. The matter has been verified. The officer in question, Vivek Srivastava, former Director, Special Protection Group (SPG), has specifically averred that he did not have any such conversation with Rahul Gandhi at any point of time," Ministry of Home Affairs said in a statement on Monday.
Catch all the latest news about Lok Sabha elections 2019 HERE
"The officer has stated that as part of his professional duties he interacted with SPG protectees. However, he has categorically stated that during his interaction with Gandhi, there was no talk whatsoever regarding the appointment of a new Director or the reasons for his leaving SPG," the statement further read.
 "SPG is a professional organisation which takes its task of protecting serving Prime Ministers, former Prime Ministers and their families entrusted to its security, very seriously and in the highest professional spirit. The comment reportedly made by Gandhi through the media is baseless, devoid of fact and unfortunate, coming from an SPG protectee," Ministry of Home Affairs clarified in the statement.
On Saturday, Gandhi while interacting with college and university teachers said, "When Prime Minister Narendra Modi came to power, an officer was chosen from Gujarat to head SPG. He came to see me..."
"Again he came and said I am leaving. I asked why? He said I have a list of people that RSS (Rashtriya Swayamsevak Sangh) wants to be put in SPG. I refused, that's why," IANS quoted Rahul Gandhi as saying.