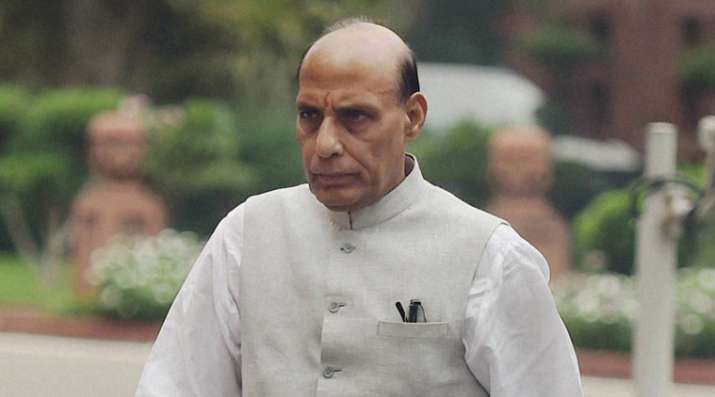 Home Minister Rajnath Singh arrived here today on a two-day visit to take stock of the law and order situation in the Valley. He is accompanied by the Directors General (DGs) of Paramilitary, Central Reserve Police Force (CRPF) and Indo-Tibetan Border Police (ITBP).
All India Radio reported that Singh will hold a meeting with the officials of the state and meet civil society, political leaders and members from trade fraternity later in the afternoon.
He will also meet with Governor Narinder Nath Vohra and Chief Minister Mehbooba Mufti.
The centre has already sent over 3,000 paramilitary troops to the state to assist the state government restore peace in the trouble-torn valley.
Curfew lifted in four districts
Meanwhile, curfew was today lifted from four districts of Kashmir and parts of Srinagar city in view of the improving situation, but remained in force in the rest of the Valley as a precautionary measure.
A police official said that Curfew has been lifted from Bandipora, Baramulla, Budgam and Ganderbal districts and some parts of Srinagar city.
The official, however said, restrictions on assembly of four or more people under Section 144 CrPC will continue in the areas where curfew has been lifted.
He said curfew remained in force in Anantnag, Kulgam, Kupwara, Pulwama and Shopian districts of the Valley and eight police station areas of the city.
45 people have died and over 2,000 have been injured in over two weeks of clashes between demonstrators and security forces amid protests over the killing of Hizbul Mujahideen terrorist Burhan Wani earlier this month.