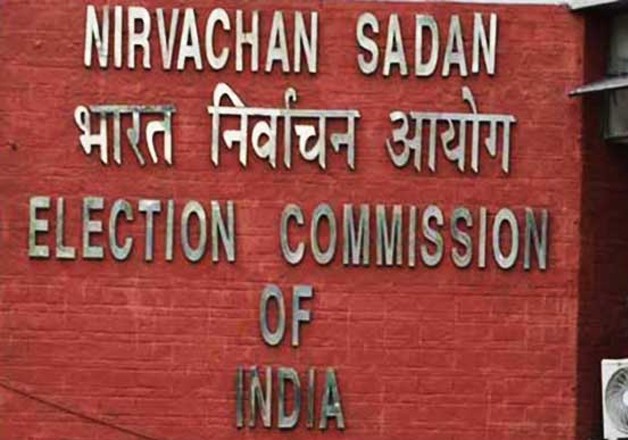 The list of 255 political parties delisted by the Election Commission of India after ascertaining that none of these parties put up any candidate for any Assembly or General Election between 2005 and 2015 throws up some interesting details. 
For starters, the addresses these parties are registered on are enough to raise eyebrows. Sample these:
The All India Progressive Janata Dal has its address registered as 17, Akbar Road, New Delhi, 110001, which is now the official residence of Union Home Minister Rajnath Singh 
The Pavitra Hindustan Kaazhagam, registered at 11, Harish Chandra Mathur Lane, New Delhi, 110001, happens to be the office of the Jammu and Kashmir CID.
While these details thrown up by the EC's measures puts a question on the commission's own process for registering parties, a look through the list also shows some amusing names. There is the 'Life Peaceful Party', Tumkur, Karnataka; then there is the Ministerial System Abolition Party, Kolkata, West Bengal, the Bharatiya Santaji Party, Nagpur, Maharashtra; the All India Homeless People Congress registered in West Bengal's South 24 Parganas, and the Womanist Party of India in Mumbai's Dombivli East.
According to a report in Indian Express, Delhi tops the list in terms of number of parties (52) that will no longer figure in EC records, followed by the country's largest state Uttar Pradesh (41), Tamil Nadu (39) and Maharashtra (24).
On its part, the EC has asked the Central Board of Direct Taxes (CBDT) to look into the finances of these 255 registered but unrecognised political parties.
The commission has asked the CBDT to take "necessary action" if required in view of the provisions listed in section 29B and 29C of the Representation of the People Act, 1951 against parties violating the law. 
Section 29B states that every political party may accept any amount of contribution voluntarily offered to it by any person or company other than a government company.
EC is expecting the tax body to scrutinize the finances of these parties as it hopes to send a clear message that forming a political party for "turning black money into white" is no longer a good idea, IE reports.
EC data shows there are currently seven National Political Parties, 58 State Parties and 1,786 Registered Unrecognised Parties.
Under existing laws, the EC has the authority to register a political party but there is no provision to allow it to deregister any party that has been given recognition.