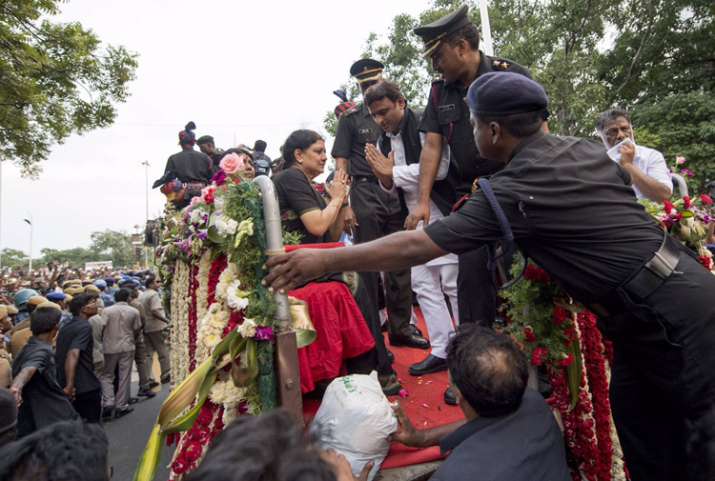 In a major goof up, Uttar Pradesh Chief Minister Akhilesh Yadav announced on his official Twitter account that it was "heartening" to join supporters of former Tamil Nadu CM Jayalalithaa who was laid to rest in Chennai yesterday. 
"It was heartening to join thousands of grieving supporters of CM J. Jayalaithaa ji to her final resting place," Yadav wrote.
The tweet was, however, later deleted and another tweet was posted in its place. 

Screen grab of Akhilesh Yadav's two tweets
"I was deeply touched to feel the camaraderie and communal pain of this heart-rending, sad loss to the nation," he later wrote. 
Akhilesh Yadav had yesterday joined millions in mourning the AIADMK chief who passed away late at night on Monday after she suffered a massive cardiac arrest on Sunday. 
Jayalalithaa was admitted to Chennai's Apollo Hospital on September 22 this year after she complained of fever and dehydration. 
Scores of politicians, cutting across the party lines, joined supporters of 'Amma' in mourning after the loss.