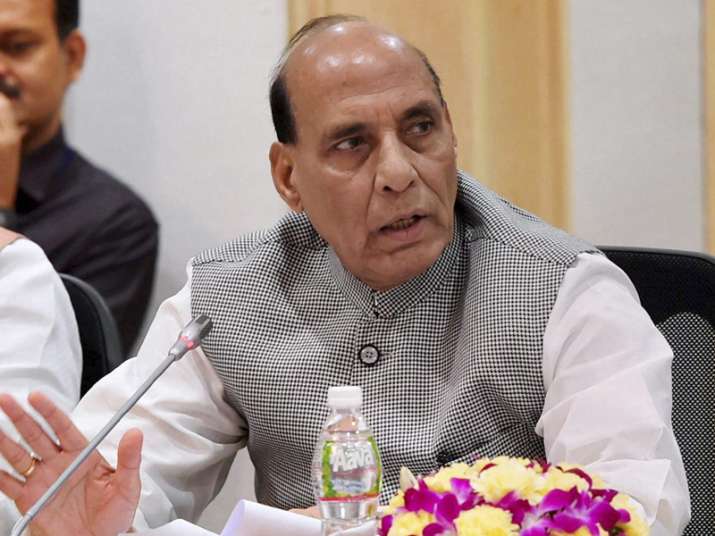 Union Home Minister Rajnath Singh today said that the countrymen should trust the armed forces and that they have shown their capability time and again to keep the nation's honour.
Speaking to reporters here after attending an event, Singh assured that the nation's pride would not be allowed to be harmed under any circumstances. 
"People should keep trust on the forces. Indian soldiers successfully executed operation against terrorists on Pakistani soil after (Uri) attack and gave a strong message to the world that if needed, Indian soldiers can hit terrorists on their soil," Singh said. 
"We have destroyed their posts after entering their territory and are proud of our soldiers and army and have immense faith in them," he added. 
Singh said that under the leadership of Prime Minister Narendra Modi, 'India has emerged as a strong nation'. 
"We have made India's head high in front of the world during our rule of three years," he said. 
Citing last year's surgical strikes across the LoC, Singh said that 'Pakistan should read the message' that 'if need arises, our soldiers can anytime cross the border'. 
Singh also noted that that the first bullet shouldn't be fired from 'our side'.
"There is my standing order to the Director General of the BSF that first bullet shouldn't be fired from our side but if Pakistan fires bullet then bullets fired from our side shouldn't be counted," he said.