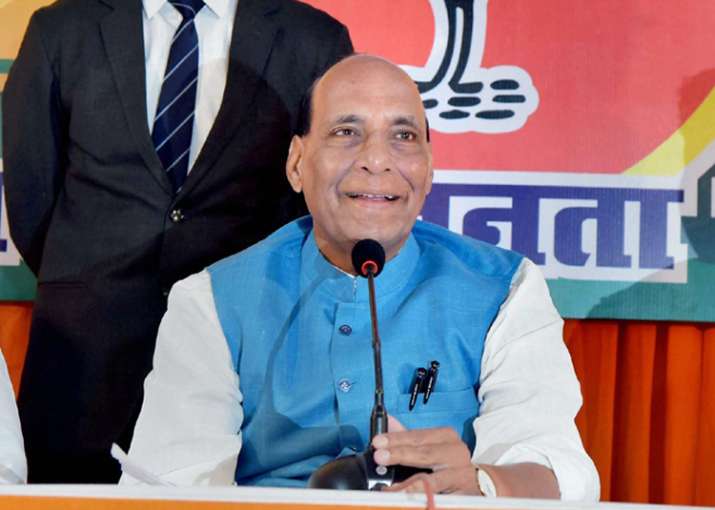 Home Minister Rajnath Singh today said he has ordered the Delhi Police to act with caution over the Ramjas College issue and ensure the situation is under control. 
Replying to queries of reporters here over the recent clash in the Ramjas College and the ensuing trouble, Singh said he was keeping a vigil over the issue. 
The clashses between RSS-backed ABVP and Left-affiliated AISA members ocurred over the cancellation of a seminar invite to JNU students Umar Khalid and Shehla Rashid who were slated to speak on "Culture of Protests".
Delhi Police had come under attack from Left-affiliated student groups for its alleged "high handedness" after which three cops were suspended. The Crime Branch has been entrusted with the task of carrying out a thorough probe. 
The after-effects of last week's violence continue, with various groups including the RSS-backed ABVP, Left-affiliated AISA and JNU teachers planning various marches. 

 

The college has constituted an enquiry panel to probe the role of Ramjas' students in the violence even as it took a resolve to standby the students and teachers who were organisers of the seminar.