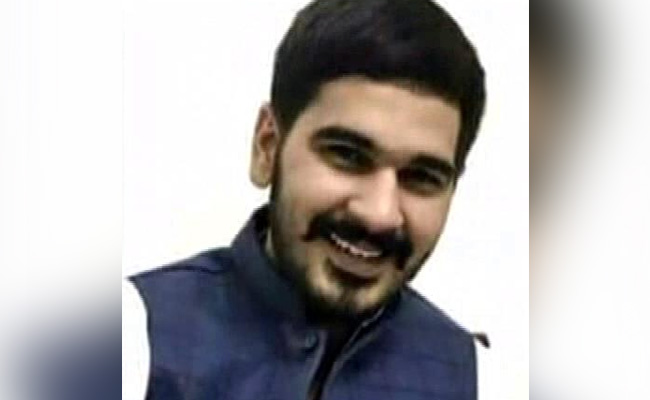 Two days after a woman, daughter of an IAS officer, accused the son of Haryana BJP chief Subhash Barala of stalking her and trying to kidnap her, the police are yet to add the charge of kidnapping (sections 365) – a non-bailable offence.
Charged with section 354 D (stalking) of IPC, section 185 of the Motor Vehicle Act (driving by a drunken person or by a person under the influence of drugs) and section 341 (Punishment for wrongful restraint), Vikas Barala and his friend were released on bail within hours of their arrest by a police patrol car. 
Now, Chandigarh Police has said that there were no CCTV footage of the incident. 
Deputy Superintendent of Police Satish Kumar told the media that they tried to get CCTV footage from nine CCTV cameras along the route, from Sector 7 to Housing Board traffic light point, but all were found to be "non-functional".
The route along which Vikas Barala and his friend Ashish Kumar stalked the victim, Varnika Kundu, daughter of Haryana Additional Chief Secretary V.S. Kundu, passes through some prominent and busy parts of Chandigarh including the Sector 26 Police Lines.
"It is strange that the CCTV cameras of such high-profile areas were not working. This seems to be a cover-up," a junior police officer told IANS.
Following the development, Congress leader Randeep Singh Surjewala cornered Prime Minister Narendra Modi over the incident and accused the BJP pressurizing Chandigarh administration to protect Subhash Barala's son Vikas.
Speaking to ANI, Congress leader Randeep Singh Surjewala said that the BJP is hatching a conspiracy to shield the Haryana state chief's son, who harassed and stalked an IAS officer's daughter in an alleged inebriated state in Chandigarh.
"This is extremely clear that BJP is pressurizing Chandigarh administration and hatching conspiracy to protect the son of its political leader. May we ask on behalf of people of India if drunken youth, goons chase a girl for seven kilometers, attempt to block her car and forcibly open the door and try to enter the car, is it not the case of abduction and outraging the modest of a woman? Why have these offences not been lodged? The Prime Minister and chief minister must answer these questions to the people of country," Surjewala told ANI.
As the CCTV footage of five cameras has reportedly gone missing, Surjewala said, "Now new things have come out that five out of seven CCTV cameras were non functional. How have they suddenly become non functional? We have lost the importance piece of evidence."
Congress leader Tom Vadakkan also highlighted that the stalking incident has raised questions over the existence of campaign 'Beti Bachao Beti Padhao'.
"The state of Haryana and its campaign Beti Bachao Beti Padhao has fallen flat. A young girl was stalked in the capital city of Chandigarh. It is sad. If this is what Beti Bachao Beti Padhao is, then false campaign must be immediately withdrawn," he said.
He further said that Chandigarh police is diluting the matter under the pressure of the BJP.
On the other hand, facing criticism from all spheres for allegedly "shielding" Subhash Baral and his son, Haryana Chief Minister Manohar Lal Khattar assured that Vikas will be punished once found guilty. 
"I have complete faith on the Chandigarh Police. Justice will prevail. The accused will be punished once found guilty. This is my official stand on this matter. This case has nothing to do with Subhash Barala. Such act is highly condemnable if proved correct," he told the media.