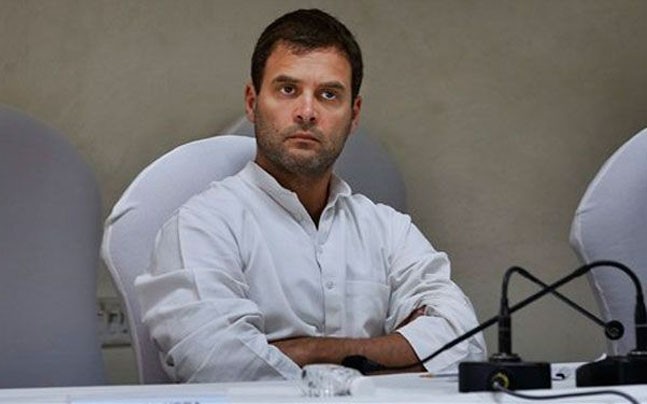 Haryana cabinet minister Anil Vij on Sunday kicked the hornet's nest again by making a controversial statement against Congress chief Rahul Gandhi. No stranger to controversy, the BJP leader compared Gandhi to dangerous Nipah Virus claimed that all parties who come in his contact perish. 
"Rahul Gandhi is similar to Nipah Virus, whichever Party he comes in contact with, that Party will be finished. They (parties) are trying to come together (in alliance) but they will be finished off," Vij tweeted from his official handle. 
राहुल गांधी #निपाह वायरस के समान है । जो भी राजनीतिक पार्टी इसके सम्पर्क में आएगी वह फना हो जाएगी ।

— ANIL VIJ MINISTER HARYANA (@anilvijminister) May 27, 2018
This is not the first time Vij has targetted Rahul Gandhi. In an earlier statement, Vij had said that his election as Congress president would help Prime Minister Narendra Modi in making India "Congress Free."
"I welcome the decision of making Rahul Gandhi as the president of the Congress. It will help Prime Minister Narendra Modi in making 'Congress-mukt Bharat' (Congress Free India)," he was quoted as saying by ANI.
His controversial statements are not limited to the Congress president. Last year, Vij had also said that West Bengal Chief Minister Mamata Banerjee should jump into the sea if she is 'ashamed of being born an Indian. "If she is ashamed of being born as Indian then why doesn't she jump into the sea. It is also near to Kolkata, she should jump into it," Vij said. His comments came in response to Mamata Banerjee's remarks where she allegedly said she was "ashamed of being born an Indian".
His list of controversial remarks includes claiming that Prime Minister Narendra Modi was a bigger brand than Mahatma Gandhi and calling Taj Mahal a beautiful graveyard.