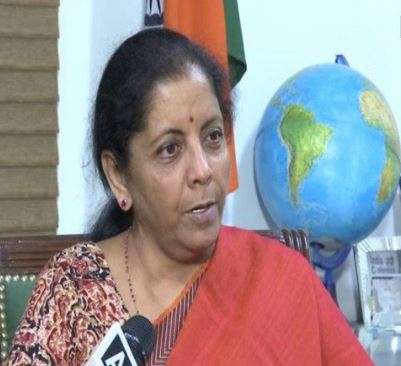 A day after visiting veteran Congress leader Shashi Tharoor at a hospital in Thiruvananthapuram, Defence Minister Nirmala Sitharaman said she thought she "should go and wish him well."
"I got to know that he (Shashi Tharoor) injured himself while performing some ritual (in Trivandrum) so I thought I should go & wish him well. I hadn't informed anybody, not even in my party circle. On my way back to airport, I thought I should go to hospital," ANI quoted Nirmala Sitharaman as saying, on Wednesday.
Thiruvananthapuram Lok Sabha Congress candidate Tharoor, on Monday, suffered a freak accident while performing a ritual at a temple near here, leading to eight stitches on his head. He is aiming for a hat-trick of wins.
On Tuesday, Sitharaman paid a visit to Shashi Tharoor. 
The former union minister later tweeted, "Touched by the gesture of @nsitharaman, who dropped by today morning to visit me in the hospital, amid her hectic electioneering in Kerala. Civility is a rare virtue in Indian politics - great to see her practice it by example!".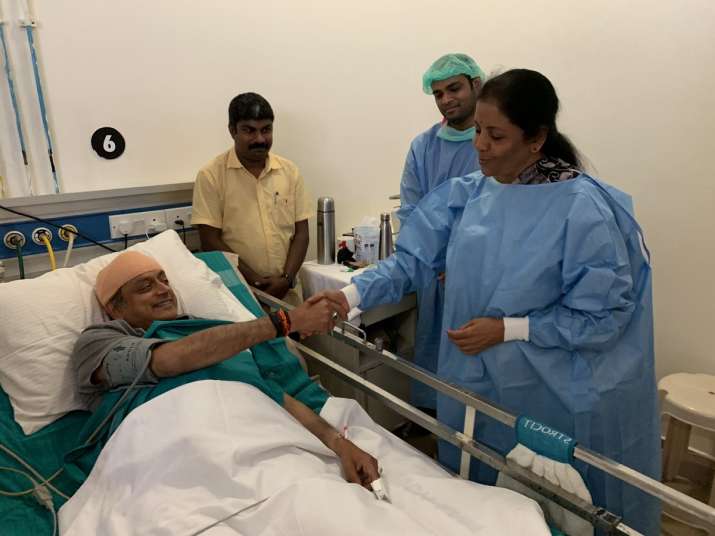 She also expressed her views on derogatory language being used against women politicians in India. 
"I am of the strong view that we can be firm & tough in talking about ideologies, but at the end, ultimately, we have to respect one another & somewhere draw a line. I think that there should be consciously somewhere in the back of our minds when we're discussing in politics - Is that what is going to be the legacy we leave for the next generation?" said Sitharaman.