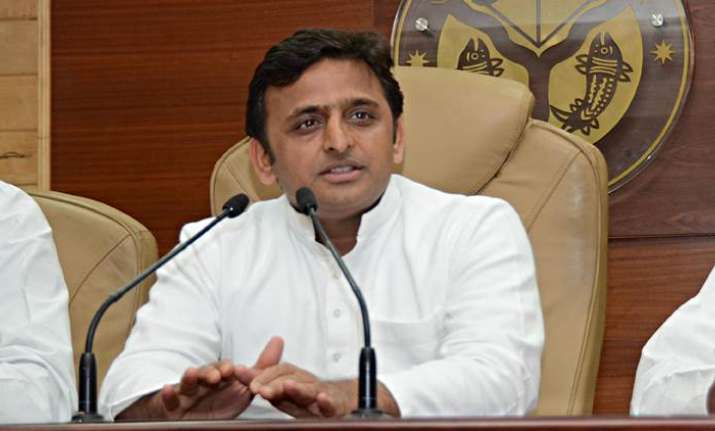 With the internal power struggle within his family and the party now out in the open, Uttar Pradesh Chief Minister Akhilesh Yadav has said that he will kick off his campaign for the upcoming Assembly elections on his own.
Asserting that just like there was nobody to name him when he was a child, Akhilesh said that he was not going to wait for anyone to begin campaigning for the upcoming elections. 
 

"Bachpan mein, mera naam mujhe khud rakhna pada (When I was a child, there was no one to name me). In the same way, I think I will have to start my election campaign on my own, without waiting for anyone," Yadav was quoted as saying to the Times of India.

 
Yadav's reaction came days after his uncle Shivpal Yadav reportedly changed the list of candidates backed by UP CM for the upcoming elections.
Reiterating that he can be cornered for the time being, but cannot be defeated, Yadav said, "People of the state have faith in me and they will return me to power to serve them. They have realised that if I can deliver so much despite being "inexperienced", as branded by the Opposition, I would take the state to newer heights in my second innings."
Exuding confidence over his work in last five years Yadav said, "I am not being pompous. But, just like a perfect batsman whose runs flow from his bat and create records, my unprecedented development work will ensure my return to power," he said.
Yadav also blamed the media for blowing the issue out of proportion but admitted that the turn of events has delayed his poll campaign.
"It all started on September 12, and now it is mid-October. So, by now, I should have hit the campaign trail. But the experience I have gathered in the 14 years that I have spent in hostel has taught me how to deal with all kinds of crises. Lohia's ideals have taught me to struggle but without violence," he said.