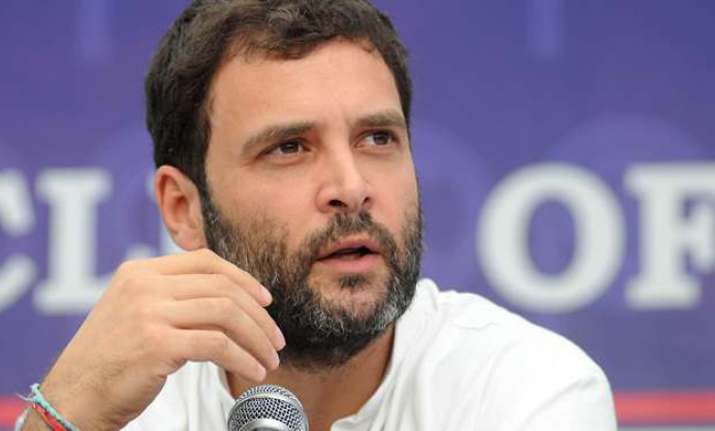 The ministry of electronics and information technology (MeitY), which is probing the hacking of Rahul Gandhi's Twitter account,  has sought details from party about those who have access to Congress Vice President's Twitter handle.
The ministry has said that to verify the breach all details of the account will have to be examined, Hindustan Times reported quoting its sources.
After Gandhi's account was compromised, the Delhi Police cyber cell was informed that the Twitter handle logs showed that tweets from Gandhi's and Congress' accounts were generated from Sweden, Romania, the US, Canada and Thailand.
Gandhi's Twitter handle was compromised a couple of weeks ago allegedly by a group of anonymous hackers Legion, who later hacked the accounts of Congress party and fugitive liquor baron Vijay Mallya.
They have also threatened to target the Sansad.nic.in domain that hosts email IDs of members of Lok Sabha and Rajya Sabha.
"Next is a dump of sansad.nic.in emails…Which is – quite big, It includes a lot of _BIG FISH_," online magazine FactorDaily quoted one of the Legion hackers as saying.
The government is now working towards ensuring cyber security. They asked twitter to reinforce their security systems and report every breach to Computer Emergency Response Team (CERT-In).
Congress spokesperson Randeep Surjewala targeted the government for the lack of digital safety saying if it could not protect a private platform for conversation of crores of the people of India, how it could ever protect them from being hacked in terms of their "financial money".