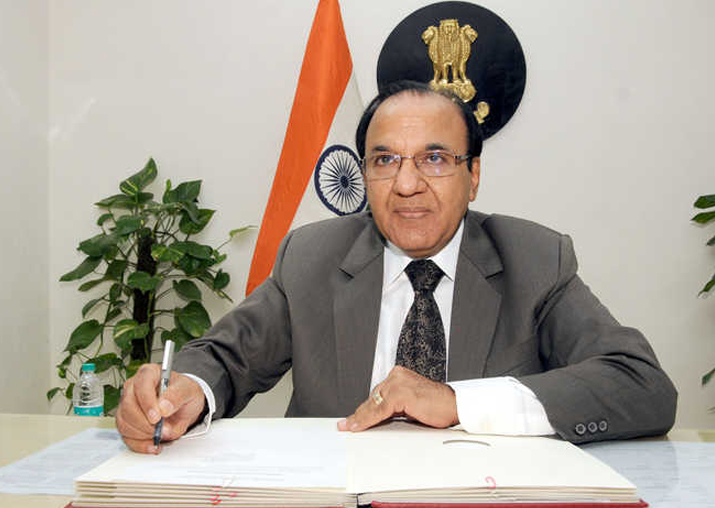 Chief Election Commissioner Achal Kumar Joti today rubbished allegations by opposition parties suggesting that the poll body deliberately delayed the announcement of election dates in Gujarat to extend an undue favour to the ruling BJP.
Joti said that multiple factors, including the weather, had come into play while deciding to hold elections in Himachal Pradesh earlier than Gujarat.
He said that political parties in Himachal had requested the EC to organise polls before mid-Nov due to probability of snowfall in three districts.
"When we went to Himachal Pradesh, the state election commission there, political parties and the state administration had requested that on account of likelihood of snowfall in three districts - Kinnaur, Lahaul Spiti and Chamba - the elections may be held in early November so that voters do not get affected and can cast their votes," he said.
The CEC also said that the EC will plan the poll schedule in Gujarat in such a way that polling in Gujarat is over prior to Himachal Pradesh result, so that outcome of result doesn't affect voting in the western state.
The CEC also cited the ongoing restoration work in Gujarat in the aftermath of the devastating floods as a factor while deciding election dates. 
"At a time when restoration work (Gujarat floods) is done, it involves a lot of government force. A total of 26,443 employees of the state government will be given election duties. So the staff, which manages the restoration work will only be assigned the election duties as we don't supply staff," the CEC noted.
Joti further said that once the Model Code of Conduct is implemented, these government employees will have to leave revamping and start performing their duties in connection with polls.
Another main reason, he said, is that Himachal and Gujarat are not adjoining states. 
"If multiple states go for polls, they are adjoining states. The EC has always made sure that the voting pattern of one state does not affect the voting pattern of another state, and that is why the counting period in Himachal Pradesh has been kept on 18th December 2017."
The Election Commission of India invited severe criticism from Opposition parties who have accused it of deliberately delaying the announcement of the poll dates in Gujarat in order to extend an undue favour to the BJP.
The tenure of the present Gujarat Assembly (182 seats) ends on January 22, 2018.