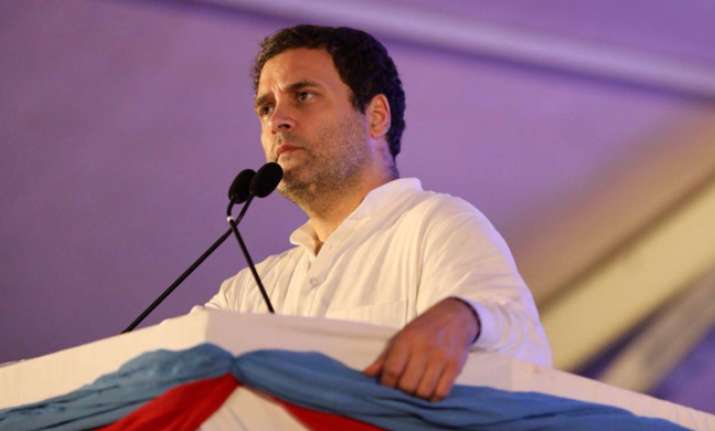 Congress chief Rahul Gandhi on Thursday alleged that the Modi government invented the story on Congress and Cambridge Analytica to divert attention from the concerns raised on the death of 39 Indians in Iraq's Mosul. 
"Problem: 39 Indians dead; Govt on the mat, caught lying. Solution: Invent story on Congress & Data Theft. Result: Media networks bite bait; 39 Indians vanish from radar. Problem solved," Gandhi tweeted on Thursday.
External Affairs Minister Sushma Swaraj on Monday told the Parliament that the bodies of 39 Indians who went missing in Iraq four years ago were found in mass grave near Mosul. The announcement created an uproar, with the opposition demanding the reason for the delay in investigation and announcement of the news.
Two days later, Union minister Ravi Shankar Prasad questioned Congress party's association with the US-based data mining firm, currently under investigation for election manipulation through data theft of over 50 million Facebook users. 
The Congress also hit back alleging that the "BJP's factory of fake news has produced one more fake product", and accused it of hiring the firm's services in several elections, including in the 2014 Lok Sabha polls. 
The trading of charges between the two parties came following the Facebook's admission last week that Cambridge Analytica used data that had been collected from 50 million users without their consent, an act of breach of privacy.