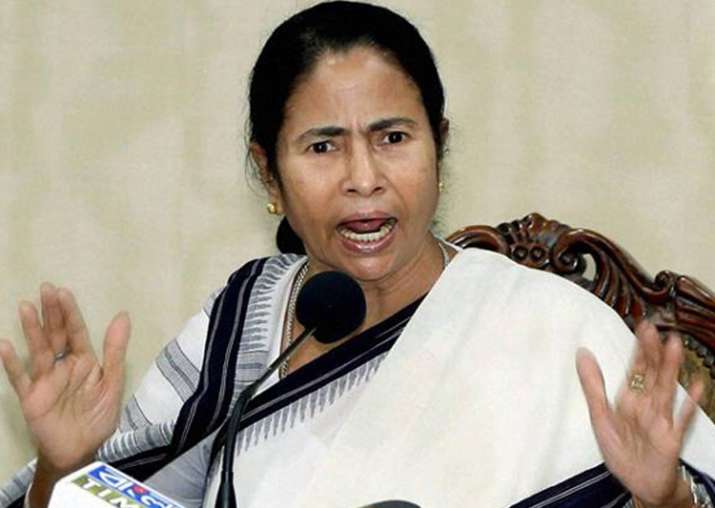 West Bengal Chief Minister Mamata Banerjee today came down heavily on Governor Keshari Nath Tripathi saying 'she was threatened and humiliated' by the latter. The Chief Minister claimed that she received a call from Tripathi after a BJP delegation met him over the issue of communal violence in North 24 Parganas. Banerjee said that she was feeling 'insulted' the way she was treated. 
"He (Governor) threatened me over phone. The way he spoke taking the side of BJP, I felt insulted. I have told him that he cannot talk like this," Banerjee told reporters at the State Secretariat here.
"He (the Governor) is behaving like a block president of BJP. He should understand that he has been nominated to the post..."
"He talked big on law and order. I am not here at the mercy of anyone. The way he spoke to me, I once thought of leaving (the chair)," she added.
Tripathi, 83, was appointed as the Governor of West Bengal in July 2014. 
Banerjee has on many occasions in the past accused the BJP of conspiring against her government. She had once said that a plane carrying her was deliberately made to hover above Kolkata for more than 30 minutes despite being on low fuel at the behest of the people sitting in Delhi.
BJP seeks MHA's intervention 
Meanwhile, the BJP today alleged that over 2000 Muslims attacked Hindu families in the North 24 Parganas district of West Bengal and its offices at several places were set on fire. Accusing the state police of failing to control the situation, party general secretary Kailash Vijayvargiya, who is also in charge of the state, urged Home Minister Rajnath Singh to intervene in the matter. 
Vijayvargiya blamed Muslims for the violence in his letter to Singh. "More than 2000 Muslims attacked Hindu families. Bombs went off at many places and information of Hindu sisters and daughters being raped have also been received. Local workers (of BJP) have said many facilities including five BJP offices were set on fire."
As the troubled spot is adjacent to Bangladesh, there is a possibility that "outsiders" were involved in this violence, he said, adding that the local police appears unable to control the situation.