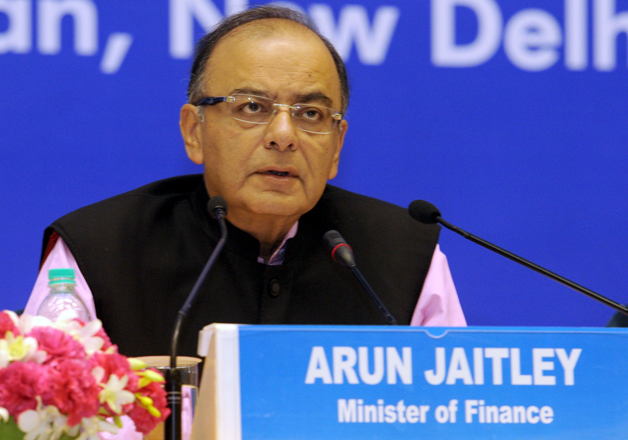 New Delhi: Having failed to win support from the Congress over the long-pending Goods and Services Tax Bill in Parliament, the government today reached out to the opposition to press for its passage in the Monsoon Session that begins on July 18.
Union Finance Minister Arun Jaitley today met Parliamentary Affairs Minister Ananth Kumar today met senior Congress leaders Ghulam Nabi Azad and Anand Sharma to break the impasse over GST Bill.
Speaking to media, Jaitley said that the government is trying to build a consensus on it so that the legislation can be passed in the Monsoon Session.
"We are trying to build consensus on GST. We have discussed all points. Once the monsoon session starts, we will meet again after discussing the issue within our respective parties," Jaitley said after the meeting.
The government had on Wednesday reached out to the opposition party with Information and Broadcasting Minister M Venkaiah Naidu calling up Azad, the Leader of Opposition in the Rajya Sabha, and Sharma to seek Congress' backing.
The Constitution Amendment bill to roll out GST is stuck in the Rajya Sabha where the ruling NDA does not have a majority of its own. The bill is being opposed by Congress although many other opposition parties are on board. Congress is seeking three changes in the bill, including a constitutional cap on the GST rate, to support it.
The Congress also wants the government to scrap a proposed 1 per cent additional levy on the cross-border transport of goods. The third big demand of the Congress party is that the Finance Minister should enlarge the powers of a council to resolve disputes on revenue-sharing between states.
The political impasse over the draft law has already delayed the rollout of the GST, originally scheduled for April 1 this year. The government plans to push the Constitution Amendment Bill in the Rajya Sabha, where it is in a minority despite recent victories in some state elections, for roll-out of GST in the Monsoon Session beginning July 18.
The Lok Sabha had earlier approved the Bill.