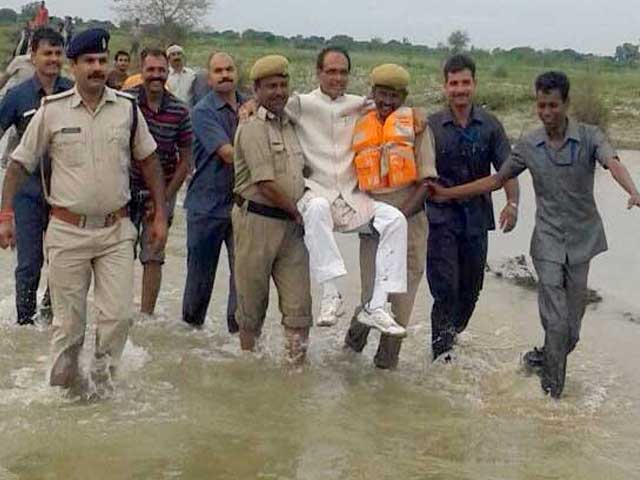 Madhya Pradesh Chief Minister Shivraj Singh Chouhan appears to have got himself embroiled in a controversy over a picture doing rounds on the internet that show a man carrying a pair of shoes in his hand as the CM walks barefoot.
A picture of Chouhan is making rounds on the internet after a man, believed to be from among his security personnel, was spotted carrying his shoes in his hand.
Before joining a training camp of the Bharatiya Janata Party (BJP) in the local Tapobhumi area here on Wednesday, he went to seek the blessings of Jain Muni Pragya Sagar. He took off his shoes there.
Since there is not much distance between where the training camp was being conducted and Muni Pragya Sagar's place, he went to the camp bare foot. It so happened that one of his security personnel chose to pick up his shoes and carry it in his hand.
Some bystanders saw the Chief Minister's security staff walking behind him carrying his shoes and clicked a photograph with their mobile phones. Within no time, the photograph went viral on social media, with many slamming the CM.
In August last year, during a visit to flood-hit Panna district, a security staff had lifted him in his arms, as he was about to wade through the flood water. That photograph had also gone viral on social media and drew much flak.
(With inputs from IANS)