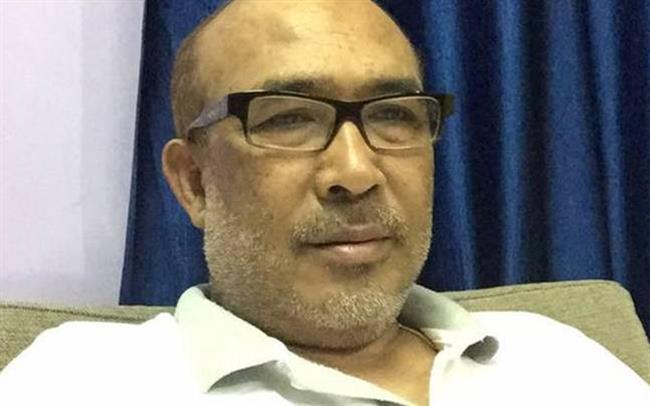 After two days of frantic political drama, Nongthombam Biren Singh is all set to take oath as its first Chief Minister in Manipur tomorrow after Governor Najma Heptulla invited him to form government in the North Eastern state. 
BJP President Amit Shah and Union Minister Jitendra Singh are expected to attend the swearing-in ceremony in Imphal tomorrow, sources said. 
In a fractured mandate, the Congress emerged as the single largest party with 28 MLAs in 60-member Assembly but BJP, which won 21 seats, stole the march by roping in the support of regional parties. 
After an extensive discussion with party president Amit Shah, N Biren Singh's name was suggested, following which he was unanimously elected as the leader of the legislative party and would form the government as the next Chief Minister of Manipur. 
Here are a few things we need to know about the next Manipur CM: 
•    Biren Singh is a national level footballer turned journalist turned politician from Manipur. 

•    In 2001, Biren Singh sold his newspaper for Rs 2 lakh and used the money to fight the elections as an independent candidate and won. 

•    He joined politics in 2002 and was elected to the Legislative Assembly as a candidate from the Democratic Revolutionary People's Party from Heinganag. 

•    Biren Singh is now four-time legislator from Heinganag Assembly seat. He held the post of Minister of State of Vigilance in the Manipur state government in May 2003.

•    He worked with former Manipur CM Ibobi Singh for a long time and held different offices in the state government. He then joined the Congress and was appointed Minister of State of Vigilance in the Manipur government in 2003. In 2007 he contested on a Congress ticket and retained his seat.

•    He then took over the post of the Minister of Irrigation and Flood Control and Youth Affairs & Sports. He retained his assembly seat for the third consecutive term in 2012. 

•    In October 2016, Biren Singh rebelled against the then CM Ibobi Singh and formally joined the BJP on October 17, 2016. 

•    He became the Spokesperson and the Co-convenor of the Election Management Committee of the BJP in Manipur. He won the 2017 Manipur Assembly elections as a BJP candidate and is all set to take up the post of the first BJP Chief Minister in the state. Biren Singh played a key role in the party's electoral success where its figure rose from zero in 2012 to 21 this time.

•    The entrance gate of Biren Singh's residence has a picture of himself playing football during the 1991 Durand Cup final match. He was then playing for the BSF Jalandhar team. Biren Singh has played football for Jalandhar and Delhi teams for five years. 

•    His love for football has not faded as he named his younger son after the famous Brazilian footballer Ziko. He has kept his son's household name as Pele.