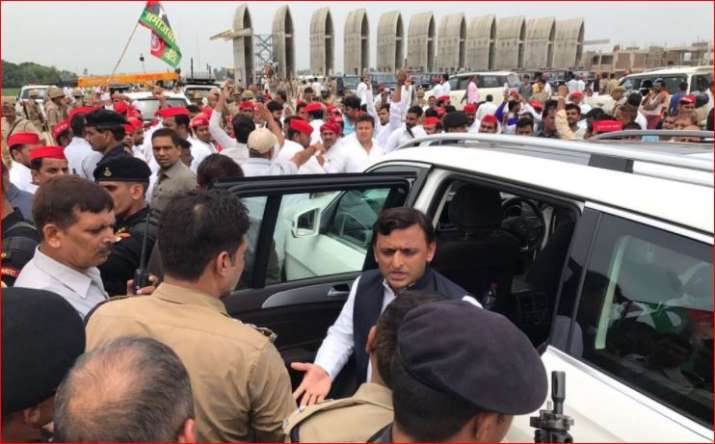 Former Uttar Pradesh Chief Minister Akhilesh Yadav has been  detained by the state police near Unnao on Agra-Lucknow Expressway.
Akhilesh was detained when he was on his way to Orai to meet former MLA and SP leader Pradeep Yadav who had suffered injuries during clashes that took place when district panchayat elections were recently held. 
Terming Akhilesh Yadav's detention as " unconstitutional", the Samajwadi Party has accused the UP Police of working at the behest of the ruling BJP.
"Police has stopped the national president "unconstitutionally" at the instructions of the BJP," Samajwadi Party tweeted. 
भाजपा के इशारे पर पुलिस ने राष्ट्रीय अध्यक्ष श्री अखिलेश यादव जी को असंवैधानिक तरीके से रोका । pic.twitter.com/Q3WJMnHohC

— Samajwadi Party (@samajwadiparty) August 17, 2017
The Samajwadi Party has launched protests against Akhilesh Yadav's detention.   
According to media reports, the youth brigade of Samajwadi Party has burnt effigy of Yogi government in Kanpur.