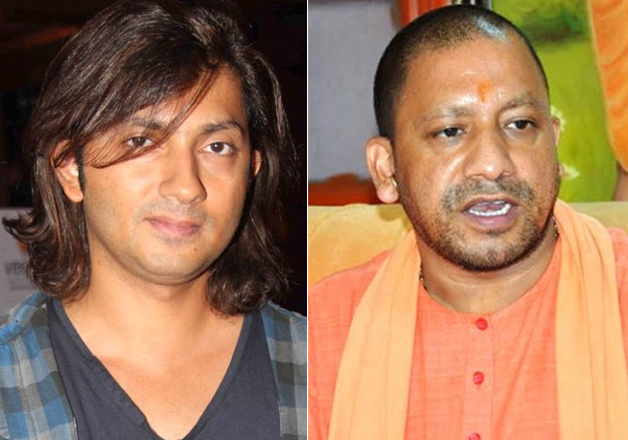 Renowned choreographer-director Farah Khan's husband Shirish Kunder has mocked the elevation of Yogi Adityanath as the Chief Minister of Uttar Pradesh. 
In a series of tweets on Tuesday, Kunder, who himself is a filmmaker by profession, attacked the 44-year-old leader, calling him a 'goon' and compared his activities that of a 'rapist'. 
"Hoping a goon will stop rioting once he's allowed to rule is like expecting a rapist to stop raping once he's allowed to rape," he tweeted.
He even tweeted that going by that logic, underworld don Dawood Ibrahim can be made the CBI Director and beleaguered businessman Vijay Mallya RBI Governor.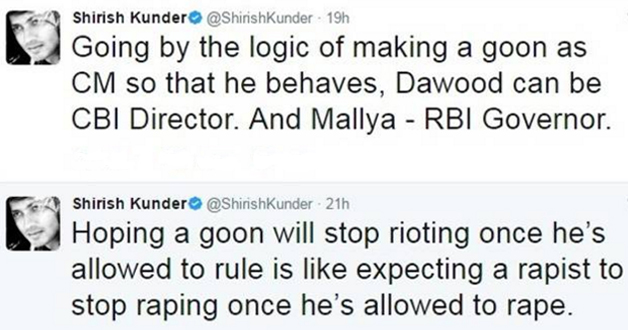 Earlier, novelist and writer Chetan Bhagat had targeted the BJP for its choice.
"Yogi Adityanath as UP CM. Because when you make the naughtiest guy in class the class monitor, he behaves the best," he had tweeted.
The Bharatiya Janata Party (BJP), which stormed to the power in UP after a gap of 14 years with a brute majority, had on Saturday elected Yogi Adityanath as the CM of the state. 
He was sworn-in on Sunday at a mega event in Lucknow which was attended by PM Narendra Modi, BJP president Amit Shah, SP patriarch Mulayam Singh Yadav and his son Akhilesh among others.
Shirish, probably fearing a backlash, later deleted his tweets.