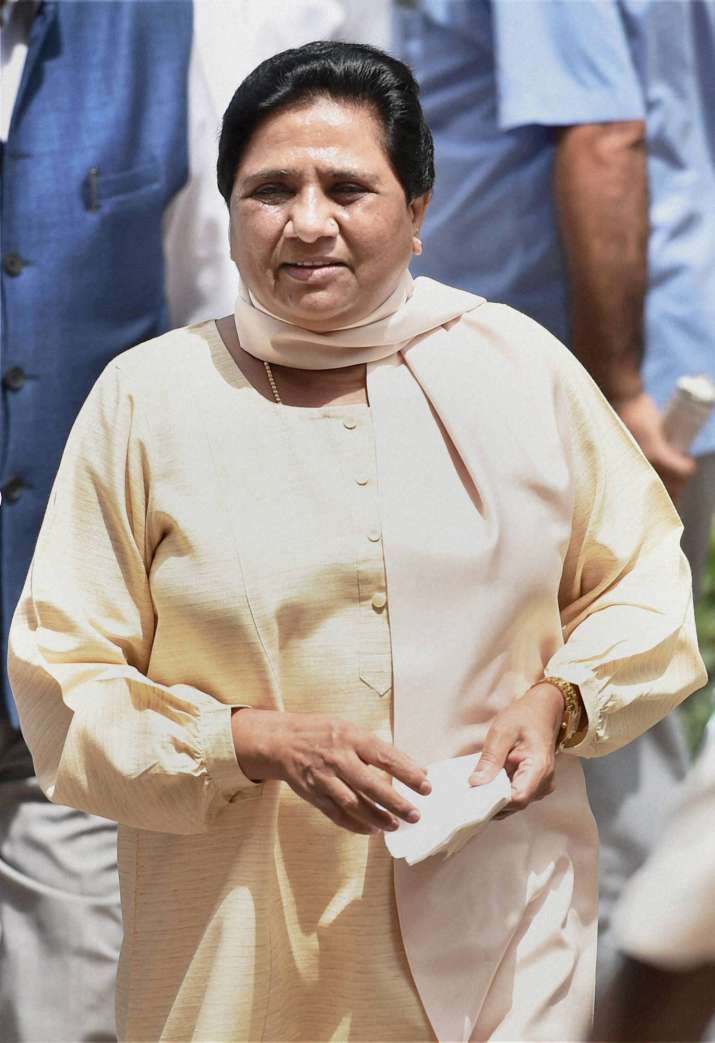 Family members of the expelled BJP leader Dayashankar Singh today filed an FIR against BSP supremo Mayawati and her party leaders for using abusive language against Singh's wife, daughter and his other relatives.
Dayashankar Singh, the former vice-president of UP BJP, had used derogatory words against Mayawati on Wednesday while accusing her of selling off party tickets in lieu of heft amount of money.
After his remarks created furore across the country, the BJP expelled him from the party for six years.  Union Finance minister Arun Jaitley had to offer a personal apology to Mayawati in the parliament.
The BSP leaders took to streets in Lucknow yesterday to register their protest and some of them used equally offensive language against Dayashankkar Singh's wife, daughter and other family members.  
"My daughter, who is a minor, is in a state of shock after the incident. I have lodged an FIR against Mayawati and other party leaders and will fight a legal battle," Dayashankar Singh's wife Swati told media persons.
 
"My husband is in politics, but we have no political connection. The manner in which BSP workers acted yesterday and the language used by them during protest was derogatory," she added.
Swati also demanded an answer from Mayawati as to why she was not taking any action against BSP leader Nassemuddin Siddiqui who made derogatory remarks against Dayashankar Singh's family members.
"Why Mayawati is not taking action against Nassemuddin Siddiqui. Why he was not expelled from the party," Swati asked.