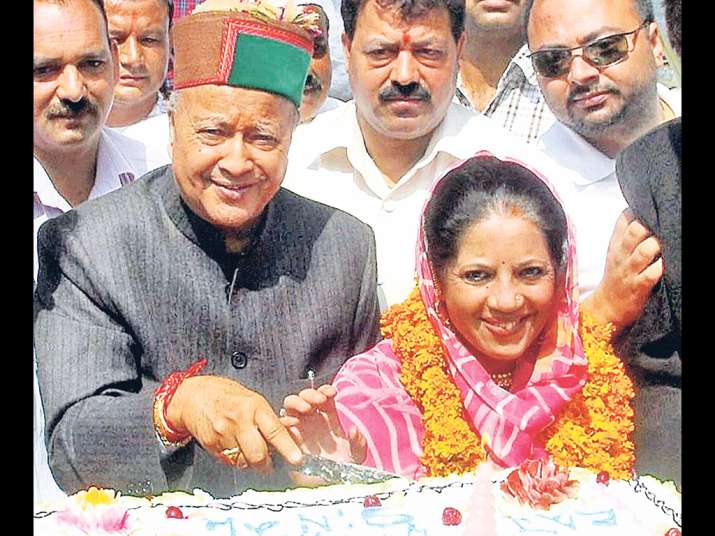 New Delhi: Pratibha Singh, wife of Himachal Pradesh Chief Minister Virbhadra Singh, has been summoned by the Enforcement Directorate (ED) in a money laundering case against her husband.
Pratibha, a former Lok Sabha member, has been reportedly asked to appear before the investigating officer (IO) of the case next week.
The agency attached assets worth about Rs eight crore against the Chief Minister earlier this year. Singh has denied allegations against him and his family.
The move comes in the backdrop of Singh's plea before the Delhi High Court, saying he apprehended that the ED might arrest him on the basis of alleged disclosure statement of insurance agent Anand Chauhan, who was recently arrested from Chandigarh in connection with the case.
The agency has filed a case under criminal provisions of money laundering laws after taking cognisance of a complaint filed by the CBI in this regard in September last year.
ED had also conducted searches in this case last year in Delhi, Maharashtra and West Bengal.
The agency is probing allegations against Singh and his family members of having amassed wealth of Rs 6.1 crore between 2009-11, disproportionate to his known sources of income, while serving as the Union Minister of Steel.
The CBI FIR (First Information Report) had named Singh, Pratibha Singh, Chauhan and his brother C L Chauhan and they were charged under the Prevention of Corruption Act.
CBI suspects that during the 2009-11 period, Singh allegedly invested Rs 6.1 crore in life insurance policies in his and his family members' names through Chauhan claiming this money to be his agricultural income.
It alleged that Singh attempted to legitimise the same as agricultural income by filing revised Income-Tax returns in 2012.
(With PTI inputs)