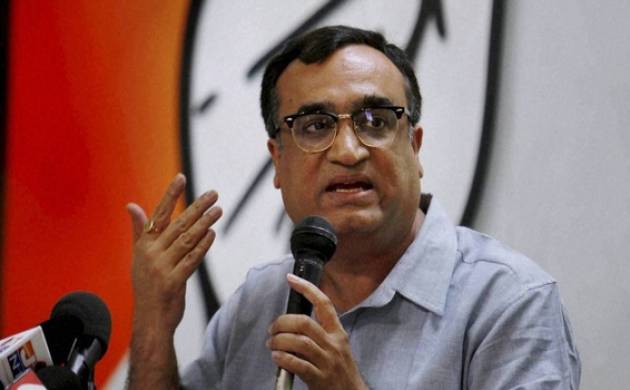 The Aadmi Aadmi Party on Friday shot back at the Election Commission for recommending disqualification of its 20 MLAs in Office of Profit adding 'none of the legislators got a single rupee, car or office of profit'.
Here are reactions of different political parties on EC recommendation:
Manoj Tiwari (BJP)
Delhi BJP President Manoj Tiwari also welcomed the decision stating that it is a moral defeat for Chief Minister Arvind Kejriwal and he should own responsibility & resign. 
"Though we welcome the decision but simultaneously regret that Election Commission of India allowed undue adjournments to AAP MLAs which have cost dear to the people of Delhi", Tiwari added. 
चुनाव आयोग का आज का फ़ैसल आम आदमी पार्टी को आइना दिखाने वाला है - @ManojTiwariMP #AAPFailedDelhi pic.twitter.com/o4GfBkbVSm

— BJP Delhi (@BJP4Delhi) January 19, 2018
Saurabh Bharadwaj (AAP)
Alleging that Chief Election Commissioner AK Joti, whose term ends on Monday, is only "returning" the favour to Prime Minister Narendra Modi for appointing him, AAP MLA Saurabh Bharadwaj said that Joti did not hear any of the MLAs even once on merits. 
"AK Jyoti, CEC is Gujarat cadre IAS officer. He will retire on Monday (Jan 23). He did not hear 21 MLAs even once on merits. He is only returning the Prime Minister favour for appointing him" said Bharadwaj. 
National Significance of a birthday on 23 Jan 2018 ?

CEC Mr Jyoti turns 65 years
and has to retire.

— Saurabh Bharadwaj (@Saurabh_MLAgk) January 19, 2018
Sambit Patra (BJP)
"AAP is the most corrupt party in the country. Arvind Kejriwal played with the emotions of the people in Delhi", BJP leader Sambit Patra said.
"From "India against Corruption" to "I am Corruption", Aam Aadmi Party has covered the journey in a short time. Do they still have morality to stay in government in Delhi?", he further added. 
Ramesh Biduri (BJP)
The Bharatiya Janata Party and Congress appeared to be on the same page this time, demanding resignation of Chief Minister Arvind Kejriwal. 
"Disqualification of 20 AAP MLAs is a huge moral defeat for CM @ArvindKejriwal. It has put his leadership in peril. He must resign on ethical grounds", BJP MP Ramesh Bidhuri tweeted. 
Disqualification of 20 AAP MLAs is a huge moral defeat for CM @ArvindKejriwal. It has put his leadership in peril. He must resign on ethical grounds.

— Ramesh Bidhuri (@rameshbidhuri) January 19, 2018
Ajay Maken (Congress)
Advocating a similar concern, Congress leader Ajay Maken too took to Twitter asserting that "Kejriwal has no right to continue"
Kejriwal has no right to continue.

Half of his cabinet ministers removed on corruption charges!
20 MLAs who were enjoying ministerial perks would be disqualified!

Where is Lokpal?
The MLAs and Ministers enjoying perks of power and foreign travel-Where is political probity?

— Ajay Maken (@ajaymaken) January 19, 2018
​
Ashutosh (AAP)
"EC should not be the letter box of the PMO, but that is a reality today", AAP leader Ashutosh tweeted.
In another tweet, he said that EC has never touched so low ever. 
Person like me who has covered EC as reporter during Seshan days, today I can say EC has never touched so low ever. Sad.

— ashutosh (@ashutosh83B) January 19, 2018
The Election Commission has reportedly informed the President that ECI has recommended that Office of Profit applies on AAP MLAs.
Quoting its highly placed sources, the PTI report said that in its opinion sent to President Ram Nath Kovind, the Election Commission said by being parliamentary secretaries, they held office of profit and were liable to be disqualified as MLAs of the Delhi Assembly.
The President is bound to go by the recommendation of the Commission.
However, news agency ANI quoted the Election Commission as saying that since recommendation on AAP MLAs is sub judice, it will not comment on what recommendation has been given to the President
In cases where petitions are made seeking disqualification of lawmakers, the President sends a reference to the EC which decides on the case by sending back its opinion. 
In the present case, the petition was made to disqualify 21 MLAs, but one had resigned a few months back There, however, was no official word from the Commission.  When contacted, Chief Election Commissioner A K Joti said since the matter is sub judice, he would not offer any comment on the issue.
After assuming office in Delhi, the AAP government in March 2015 appointed 21 MLAs as parliamentary secretaries to its ministers.
When the appointments were opposed by the BJP and the Congress, the government excluded the post of parliamentary secretary from the office of profit category.
The Delhi High Court had in September 2015 struck down the appointments.