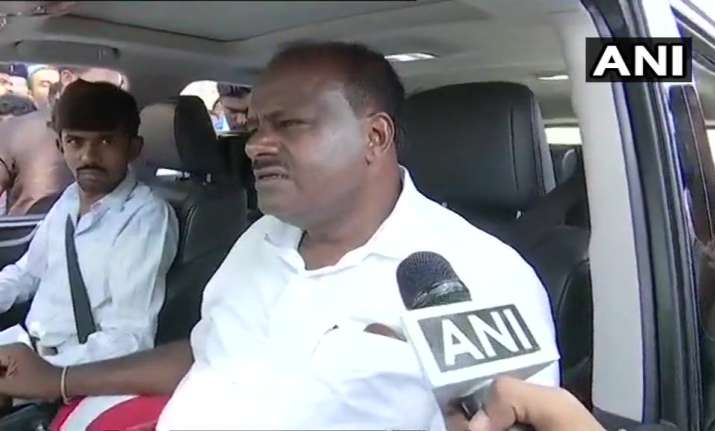 Karnataka Chief Minister and Janata Dal (Secular) leader HD Kumaraswamy on Thursday said dynasty politics wasn't an important issue, alluding to Congress president Rahul Gandhi's "naamdaar" status.
"Dynasty politics isn't an important issue now; country's problems are the main issue. Only because of dynasty politics and regional politics, this country developed in several states. We're not bothered about criticism from the BJP," ANI quoted HD Kumaraswamy as saying after he casting vote in Ramanagara during the second phase of the 2019 Lok Sabha elections.
The Janata Dal (Secular) and the Congress has formed an alliance in the state. 
Voting for the second phase of Lok Sabha elections 2019 began on Thursday morning at 7 am.
The general election is scheduled to be held in seven phases from 11 April to 19 May 2019 to constitute the 17th Lok Sabha. The counting of votes will be conducted on 23 May, and on the same day the results will be declared.