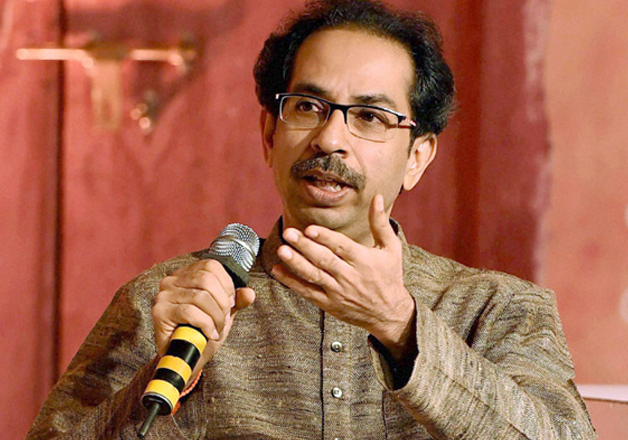 Shiv Sena, the alliance partner of the ruling BJP in Maharashtra, has taken strong exception to the Supreme Court putting restrictions on 'Dahi Handi' celebrations.
In an editorial in the party mouthpiece "Saamana" today, the party has termed the curbs imposed by Supreme Court as an attempt to hinder celebration of Hindu festivals and said that people will foil such designs.
The party warned the Supreme Court against crossing the 'Lakshman Rekha' in matters related to people's belief.
Shiv Sena's strong reaction comes in the wake of the Supreme Court restricting the height of dahi handis to 20 feet and allowing  only those who are  above 18 years of age to participate in the human pyramid.
Maharashtra Chief Minister Devendra Fadnavis had assured the 'Dahi Handi Coordination Committee'  members on Friday that Maharashtra's Advocate General will represent the state in the Supreme Court at the next hearing in this matter.
"Ganeshotsav, Dahi Handi and Navratra festival are all parts of our beliefs. Courts which are now governing us should not cross the Lakshman Rekha at least in these issues," the editorial said.
"People have elected their government in a democratic manner. Let the government do its job. The head atop the government's body knows what's right and wrong. If an attempt is made to remove this head and murder democracy, then all tiers of national system will collapse," it added.
Shiv Sena also added that the party will take the lead in opposing such curbs on the belief of Indian people.
The party  warned the judiciary that it will have to be ready for mudslinging if it tries to encroach on the executive powers of the  governments.
"The festivals and rituals of Hindus will happen. People will foil attempts to stop them and Shiv Sena will lead this dissent," the editorial said.
"When courts take on the role of government, they should be ready to face mudslinging. This is because courts are taking all decisions which a government is expected to take. There is anger among people because of the "fatwas" (diktats) of the courts on festivals," it added.