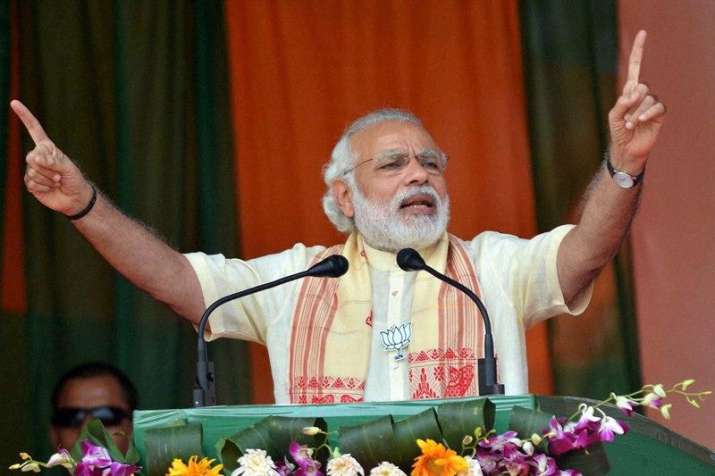 Prime Minister Narendra Modi on Sunday warned people who he said were using the poor to bring back black money into the system and made it clear the guilty will be punished.
"Some people think they can convert their black money into white. And are looking at unlawful ways. It's unfortunate they have chosen to use poor people for this," Modi said in his 26th edition of his radio talk "Mann ki Baat".
"I want to say that it is up to them to abide by the law or break it, it is up to them if they want to correct themselves. The law will deal with them. But please don't play with the lives of poor," Modi said.
He warned that people should not convert their black money into white by using the poor people and put them into trouble.
The Prime Minister's remarks came amid reports that many people were trying to convert their black money into white by using the bank accounts, including Jan Dhan accounts, of the poor.
Aggregate deposits in Jan Dhan accounts have increased to Rs 64,252 crore in the first week after the government's November 8 demonetisation of high-value currency.
The Prime Minister also expressed confidence that India would shine like gold following the government's decision to demonetise high value currency that would curb unaccounted wealth in the country.
"Just like gold we will emerge glowing from this fire. The main reason behind this confidence is our people," he said.
Modi said he had cautioned that there would be inconveniences caused by the move and that "we would face new problems". 
"I had said it will take about 50 days for the situation to normalise. It is not easy to get rid of the 70-year-old problem" of corruption and black money, he emphasised.
"Your support despite severe problems touched me. You have not wavered despite efforts to misguide you," he said in his address, weeks after the surprise move caused an unprecedented crash crunch in the country.
Modi also asked the youth of India to take a pledge and make the country a cashless society that would curb rampant black money and corruption.
He, however, said 100 per cent cashless economy was not possible but there was no harm in trying.
"I need your support," Modi said and asked young men and women to teach at least 10 families daily how to go cashless and make electronic payments.