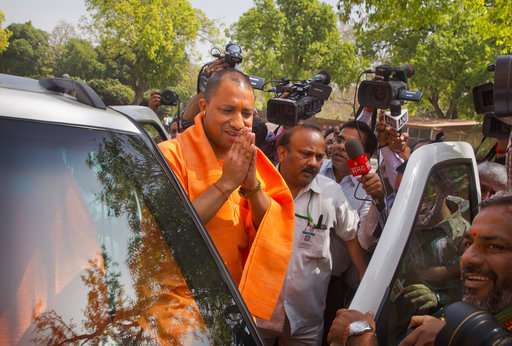 Uttar Pradesh Chief Minister Yogi Adityanath on Thursday warned that those protesting against shifting of liquor shops from taking law into their hands. 
Uttar Pradesh is witnessing widespread protests over shifting of liquor shops to populated areas following a Supreme Court order which banned sale of alcohol within 500 meters of national and state highways.
The apex court had made some relaxation for small municipal areas with less than 20,000 population by reducing the boundary to 220 meters.  
"The CM  appealed to public to not take law in their own hands and said that the state government respects the public sentiment," a state government  spokesperson said.
The Adityanath government also accused the previous governments of not adhering to the Supreme Court order.
The Chief Minister alleged the previous governments had not followed the orders of the Supreme Court and the High Court, and shifted liquor shops from highways to populated areas, which resulted in the "outburst" of people's anger.
The Chief Minister also said the government would ensure that the liquor shops follow the court orders.
Adityanath directed officials concerned to ensure that the orders of the Supreme Court in the context of liquor outlets are strictly complied with.
The Chief Minister also said the liquor shops should be located away from religious places, educational institutions and populated areas as per laid down norms and parameters.
Strict action would be initiated against the outlets that fail to adhere to the norms, the Chief Minister said.
Women in Parsiya village in Badaun district today chased away the employees of liquor shops and broke their locks to protest the shifting of the vends in residential areas.
(With PTI I nputs)