Follow us on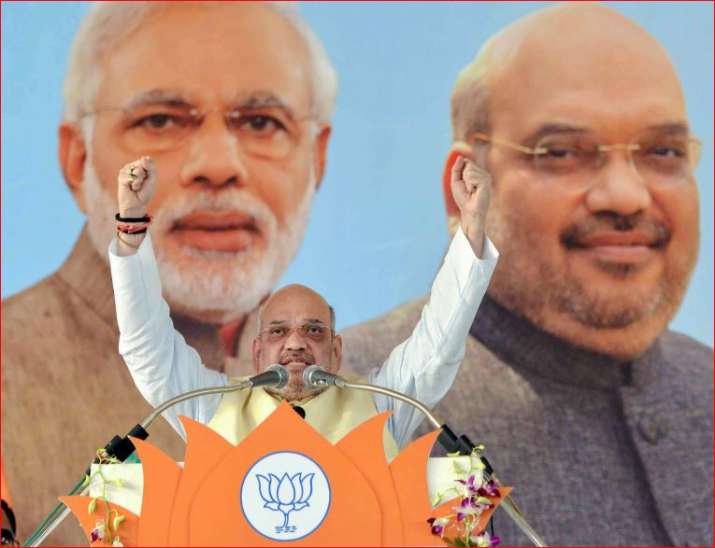 Expressing surprise over Mani Shankar Aiyar's reported praise of Mohammad Ali Jinnah, the founder of Pakistan, BJP president Amit Shah on Saturday asked the Congress not to involve foreign nations in India's domestic politics. 
The BJP chief tweeted screenshots of Pakistan government paying tributes to Tipu Sultan, who ruled parts of present day Karnataka, on his death anniversary on Friday and Mani Shankar Aiyar's reported praise of Mohammad Ali Jinnah and accused Congress of involving Pakistan everywhere, from  Gujarat to Karnataka polls. 
"The Congress and Pakistan have amazing telepathy. Yesterday, Pakistan government remembered Tipu Sultan, whose jayanti (birth anniversary) the Congress marks with fanfare and today Mr Mani Shankar Aiyar admires Jinnah. Be it Gujarat or Karnataka polls, I fail to understand why Congress involves Pakistan," Shah tweeted.
In his tweet, Amit Shah also referred to a meeting of Congress leaders with Pakistani officials during the Gujarat polls last year.
"During Gujarat elections we saw how dinner meetings with topmost Pakistan officials were held to defeat the BJP and now the mutual love for Tipu Sultan and Jinnah. I appeal to the Congress not to involve foreign nations in our domestic politics. Let's keep the discourse civil and positive," he said. 
The Congress had then rejected the BJP's charge, voiced by Prime Minister Narendra Modi among others, and accused it of deliberately bringing Pakistan into the election discourse to polarise voters. 
The BJP chief's comments come amid a row over the presence of Jinnah's portrait in Aligarh Muslim University, with his party's leaders demanding its removal.
 
The saffron party has also sought to corner the Congress government in Karnataka for holding events to commemorate the former Mysore king's birth anniversary. BJP leaders have claimed that Tipu Sultan was involved in atrocities against Hindus.