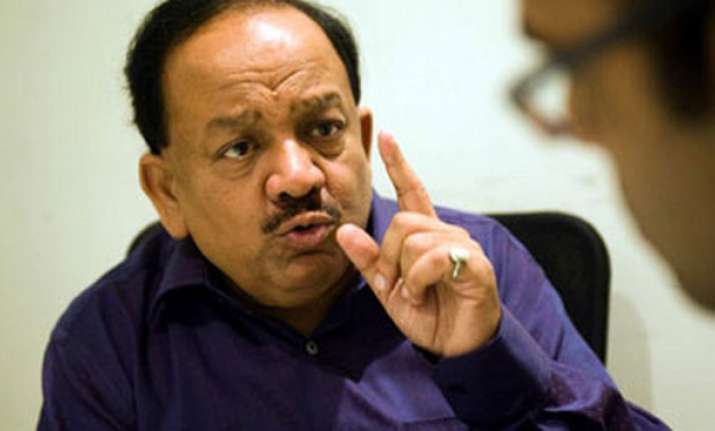 Clarifying the Narendra Modi government's position on the new cattle trade law, Union Environment Minister Harsh Vardhan today said that the central government has no intention of "altering" the food habits of the people and put businesses in the sector in "any kind of difficulty".
The minister's clarification came in the wake of the controversy generated over the notification issued by his ministry on the sale of cattle for slaughter at open markets across the country. 
"We drafted the rules after the Supreme Court directive.  Following this, the notification was put in the public domain for a period of one month. 
"Some suggestions came and were incorporated into the rules. Our intention behind issuing the rules is not to alter the food habits of people in any way. We also do not have any intention of putting businesses to any kind of difficulty," Vardhan, who holds multiple portfolios including the environment ministry, said. 
The row over beef eating and cattle trade has led to protests in several states, including Tamil Nadu, Kerala and Karnataka. 
He said suggestions "are coming in and if anybody has any reservations, they can send it to the ministry and these suggestions will be looked at objectively.  

"Now the matter is again in the Supreme Court," he said.  
The Madras High Court had on May 30 stayed for four weeks the enforcement of the contentious notification.  The order had come on a petition challenging the bar as inimical to personal liberty, people's rights to livelihood and an encroachment into matters that are within the domain of the states.
(With PTI inputs)