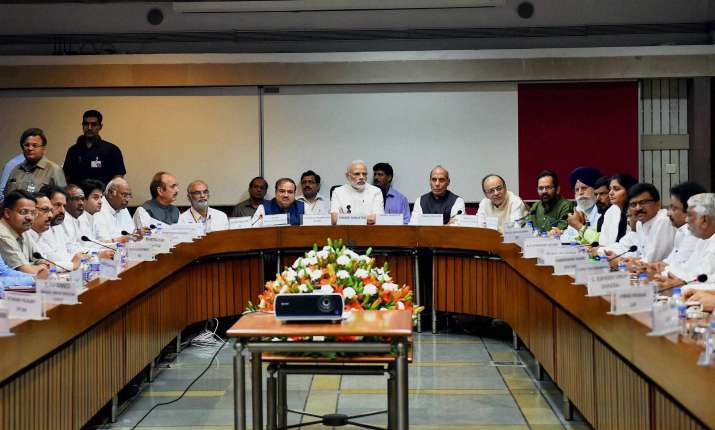 New Delhi: Keeping national interests above everything else, Prime Minister Narendra Modi today made an appeal to the opposition parties to do the same and assist in passing the essential Goods and Services Tax (GST) Bill in the monsoon session of Parliament beginning tomorrow.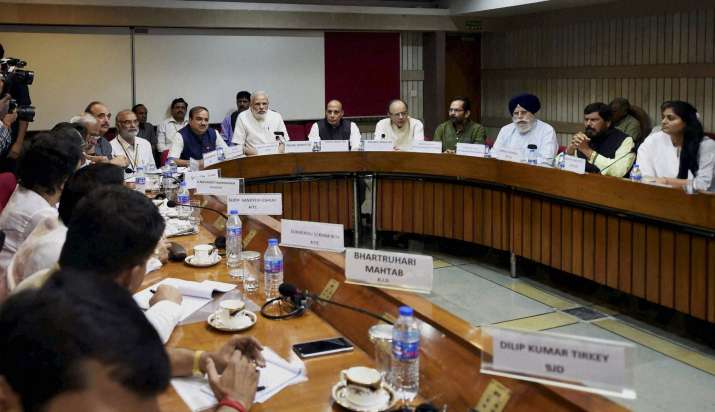 At an all-party meeting called upon by the Centre, PM Modi said, "GST is of national importance. Issue is not which government gets credit. Important Bills, including GST will be taken up in the monsoon session and I hope for meaningful discussions and outcomes."
"All of us represent both the people and parties and let's keep national interests above everything else," he added.
The appeal by the Prime Minister was followed by several talks between the BJP and its arch rival, the Congress.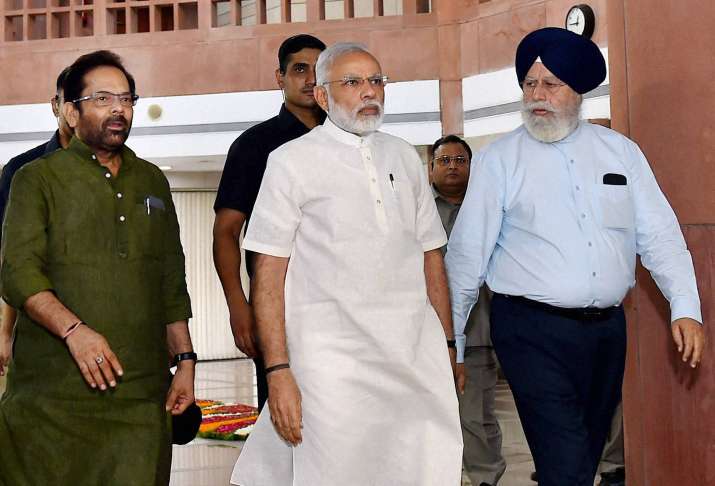 Both the parties held discussions to settle the long-prevailing differences over tax reform legislation.
"There is a lack of trust between the states and the Centre. How can you proceed in this context?" Congress leader Ghulam Nabi Azad said today.
Nabi's colleague Jyotiraditya Scindia said, "We want a concrete draft proposal from the government on GST. If we know how they plan to address the three contentious issues, we can revert."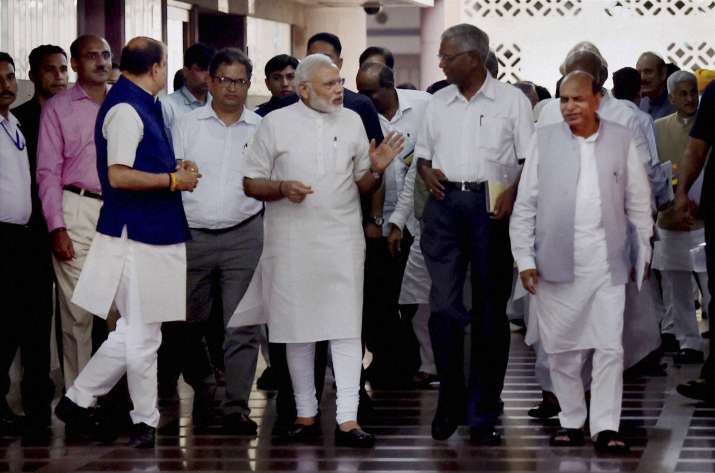 The Centre and the Congress will again meet on Tuesday to further discuss the matter.